Reliable Pest Control Services In University City, CA
Bordering the University of California in San Diego (UCSD), University City is a triangular-shaped bedroom community housing some of the best and brightest in the area. Many professors and students of UCSD call this area home and commute to nearby San Diego only a few miles away. The city is centered around some of the most diverse topography in the area, with dusty mesas, finger canyons, and tall plateaus surrounding its neighborhoods. The area offers an incredible amount of diversity and serves as a habitat for over 100 unique species of migratory birds. This natural diversity allows residents all over the area to enjoy a slice of wilderness while still living in a big city.
However, University City's ecological variance also attracts unwanted wild species, mainly in the form of pests. From rodents to fleas, insect and wildlife species around University City endanger the daily routines of home and business owners all over the area. Proper pest prevention is essential for maintaining a safe and functional household environment. Pests should never take control over your home. At Allswell, we make your pest protection our priority. We are proud to serve our University City, California neighbors with some of the most innovative pest treatments on the market, focusing on a holistic, integrated, 'chemical last program. For more information regarding Allswell and our services, please contact us at your earliest convenience. We're looking forward to serving you well.
Home Pest Control In University City, CA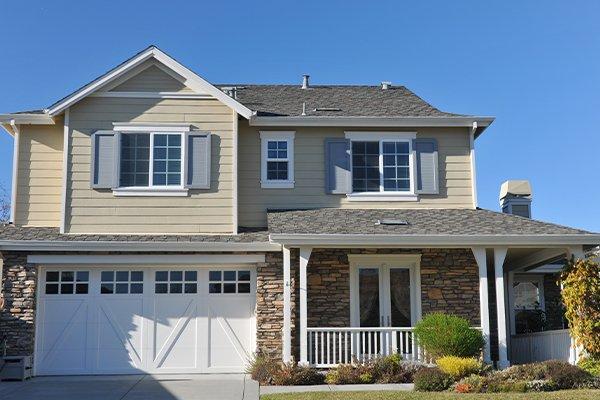 Homeowners in University City have very full schedules and are often unable to take on additional responsibilities beyond what they already have. The acquisition of any type of pest can significantly derail set plans and events, turning a safe residential space into a haven for infestations.

Allswell Is dedicated to the prevention and protection of pest species all over California. Our team is equipped with over 20 years of service in the residential pest control industry and is ready to serve a wide variety of needs. We refuse to offer anything less than the best, creating customized pest plans that fit your needs and no one else's. We serve homeowners in University City by:
Providing emergency services and inspections
Offering a 100% satisfaction guarantee
Using all-natural products and approaches
This year, choose to say goodbye to pest stress and anxiety. Contact Allswell to create a blueprint for your residential pest control plan today.
Commercial Pest Control In University City, CA
Businesses need many things to be successful, including good employees, great products, and stellar customer service. The building that houses your operations is essential to your overall reputation and may be a draw for shoppers all over University City. Pest infestations change all this by threatening the safety and reputation of your company. Over time, you may experience a steady loss of business and valuable customer loyalty.

Commercial pest control is not a one size fits all situation, requiring unique approaches and specialized tactics. Allswell is your University City expert in intensive, non-invasive pest control that eliminates without exacerbating recent infestations. Our team has over 20 years of combined experience serving industries such as hospitality, restaurants, and property management, all with the best possible pest control options. Allswell is proud to assist University City businesses with any and every pest need. Contact us today to see how we could serve in your niche, or speak with a representative to identify potential gaps in your current commercial pest control plan.
What You May Be Doing To Attract Fleas And Ticks To Your University City Property
While fleas and ticks In University City are not necessarily picky about where they choose to settle, they may be keener to populate certain areas over others. You may be contributing to the attraction of fleas and ticks on your property by engaging in the following behaviors:
Allowing trees, shrubs, or grasses to grow unchecked.
Failing to treat indoor and outdoor pests against fleas and ticks.
Not having a professional pest control plan in place.
No home or business is truly exempt from the presence of fleas and ticks. To discover potential infestations around your property, reach out for a flea and tick inspection from Allswell.
How Effective Is DIY (Do It Yourself) Rodent Control In University City?
Many homeowners in University City prefer to treat rodent infestations with DIY home remedies. Unfortunately, it is impossible to receive accurate pest control advice from forum boards or other online sources. Many home remedies against rodents result in expensive OTC(over-the-counter) products, ineffective treatments, and unsafe living conditions for people and pets.
Allswell provides efficient and cost-effective rodent control plans for home and business owners in University City. Reach out to the team today to get started on a plan specifically tailored for your needs.
Schedule Your Free Inspection Now!