Reliable Pest Control Services In Santee, CA
Here in Santee, CA, we're lucky to enjoy a sunny climate all year long. As a small town located between the Pacific Ocean and the mountains of Cleveland National Forest, we have adventure available to us from all sides. No matter what kind of outdoor adventure you're seeking, Santee is a great place to call home base. However, local pest populations also want to call Santee home base, and that can be a real problem for property owners.

If you want to protect your home or business from the dangers of infestation, you've come to the right place. Allswell Here is a locally owned and operated pest control company that is proud to service properties throughout the greater San Diego metro area. We don't just treat, we prevent pest activity, bringing you customized solutions for ants, rodents, spiders, snails, beetles, ticks, silverfish, wasps, scorpions, and other common area intruders. Our mission is to use the most current technologies and methods to provide full-circle pest solutions that keep our Southern California neighbors safe and pest-free. Get in touch with us today to request your free estimate and inspection.
Home Pest Control In Santee, CA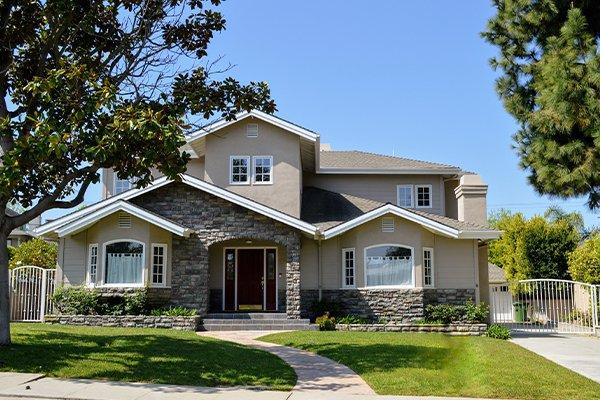 Allswell Here is here to bring Santee homeowners and their loved ones a "pest-free peace of mind." Our residential pest solutions are thorough, safe, and effective, and we customize treatments based on the needs of your home. Our residential process includes:
We'll check areas where pests were seen, locate entry points, and evaluate vulnerable areas in the home and yard.

Our technician will explain our findings and details of suggested treatment options.

Our technician will provide an estimate for both immediate treatment, as well as ongoing maintenance.

After customer approval, we start the treatment process right away.

The same licensed technician is dedicated to your account the whole time, so you have a permanently designated service provider.

Our 100% unconditional satisfaction guarantee means we'll re-treat the area for free should pests return between service visits.
Our holistic approach to products means no harsh chemicals and continued safety. We offer chemical-free options that are natural and eco-friendly, taking an integrative approach that focuses on the entire pest life cycle. Our experienced techs take into consideration all cultural, biological, chemical, and physical factors to help you prevent pests in the future. We also offer a pest-free guarantee based on your contract. Call today to get started.
Commercial Pest Control In Santee, CA
If you own a business in Santee, we're ready to protect you from commercial infestation. Our team has serviced all kinds of local facilities, including restaurants, breweries, office spaces, event spaces, hair salons, and healthcare facilities. Some of our commercial services include:
Treatments that account for seasonal changes.

Protective barrier maintenance.

Cutting-edge technology suited for business facilities.

Targeted application techniques that consider the needs of the environment.

IPM systematic approach and continuing care system.
We specialize in commercial rodent control and cockroach control. After service is complete, we offer weekly or monthly follow-up services to keep your business safe moving forward. Our service professionals are trained to the highest standards set forth by the Pest Licensing Board, and we're proud of the work we do. We also offer emergency and same-day pest services for your convenience and peace of mind.
Santee Exterminators Take On Occasional Invaders
Occasional invaders are classified as arthropods and insects that enter our homes and businesses sporadically throughout the year. They usually live and breed outdoors but decide to come inside when the outdoor conditions are less livable and to access sources of food and water.

Some of the most common occasional invaders in Southern California include silverfish, crickets, earwigs, beetles, pillbugs, centipedes, millipedes, sowbugs, and mites. Each occasional invader can cause different consequences around your property, none of them seriously threatening, but still unwanted. It can be hard to deal with these pests, especially since they each have such specific behaviors and needs. The best way to tackle occasional invaders at large is to get in touch with your local pest professionals.

Allswell Here provides comprehensive protection from occasional invaders that you can count on all year long. Our team performs a thorough inspection of your property, identifying all pest problems, entry points, and conducive conditions. Then, we come up with the perfect solution to suit your needs and bring you lasting, pest-free results. Call us today to discuss the presence of occasional invaders around your Santee property.
Why Is Professional Property Management Important For Santee Residents?
If you work in property management, it's essential to consider your pest control needs on a commercial scale. The people who live in your Santee building put a lot of trust in that property and the people who run it. The safety of your tenants is largely in your hands, and you owe it to them to protect the building from potential threats, and that includes pest infestation.

Pest activity is a huge threat to your property, and infestation endangers everyone inside of the building. That's why it's crucial to secure the proper pest protection. Allswell Here offers trusted pest control solutions for property management, helping protect residents from the dangers of infestation.

Our professional property management pest solutions also help protect your reputation, helping you maintain a positive rap around town so you can fill vacancies and continue to succeed. Get in touch with us today and we will schedule your complimentary initial inspection. The sooner you address your property's pest control needs, the more manageable the situation will be, leaving your tenants safe and satisfied. Call today to get started.
Schedule Your Free Inspection Now!