Reliable Pest Control Services In San Marcos, California
San Marcos is located in the northern region of San Diego County, only six miles inland from the ocean. Our area is one of the best places to live in California, offering residents access to many restaurants, shops, and parks. Though many people enjoy living in our area, a wide range of pests also consider San Marcos home. To prevent unwanted pests from invading your San Marcos home or business and taking away your peace of mind, you need comprehensive pest control services from Allswell.


We understand how frustrating it can be to handle pest problems, which is why we take care of them for you. Whether you're looking for rodent control, cockroach control, or anything in between, you can count on our licensed service professionals to provide excellent pest control solutions. Reach out to Allswell today to ask for more details about our commercial and residential pest control plans or request your free estimate!


Residential Pest Control In San Marcos, CA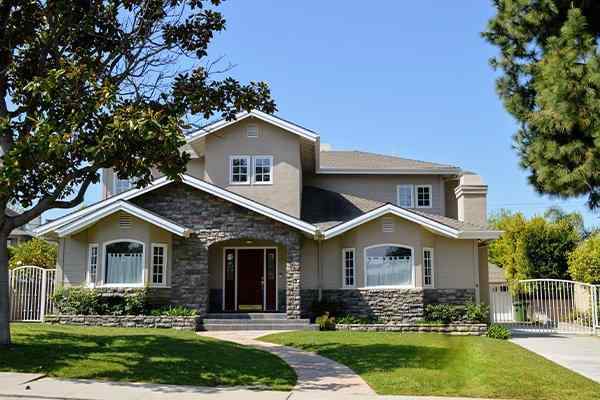 Your home is a safe, relaxing place you can return to after a long day to spend quality time with your family. At least, it should be. But when rodents, spiders, insects, or other pests invade your residential property and make themselves comfortable, living in your home becomes an unpleasant experience. Not only are pests capable of causing extensive damage to the structure of your property, but they also pose significant health risks to you and your family. When it comes to protecting your San Marcos home and family from the many problems pests cause, you need ongoing home pest control services from Allswell.


Our home pest control process begins with a thorough inspection of your property to identify entry points and evaluate vulnerable areas in your home and lawn. Then, we'll discuss our findings with you and apply treatments based on your specific pest control needs. With our technicians on your side, you can rest easy knowing your San Marcos home is protected year-round. Contact us at Allswell today to get started on your first treatment!
Commercial Pest Control In San Marcos, CA
Running a successful business takes a lot of time and effort. But when pests find their way into your commercial facility, they put all your hard work to waste. Pest infestations can damage important equipment, scare away customers, spread dangerous diseases, and ruin your reputation. To protect your business and reputation from invading pests, you need effective commercial pest control services from Allswell. We are committed to keeping businesses pest-free by utilizing advanced pest control methods and Integrated Pest Management (IPM) techniques. If you have a pest problem, we're ready to provide a solution. Don't wait for pests to get in the way of your business's success. Instead, get in touch with Allswell for outstanding commercial pest control services you can depend on.
Can Ants Be Prevented In San Marcos, CA?
Ants are the number one nuisance pests found in homes and businesses throughout the United States. And here in San Marcos is no exception. With over 700 individual species of ants found throughout North America and more than 20 species known to get into man-made structures and properties, it's important to take every step you can to minimize the possibility that ants will infest your home or business. To avoid unintentionally inviting ants into your San Marcos property, keep the following ant prevention tips in mind:


Keep an eye out for signs of ant activity in areas they are likely to infest, such as kitchens, basements, and bathrooms.



Eliminate sources of food, such as crumbs on your counters, uneaten pet food, and exposed garbage cans.



Seal off potential entry points, such as gaps around your foundation, doors, windows, and exterior walls.



Minimize sources of excess moisture, such as leaky pipes, dripping A/C units, and improperly maintained gutters.


The best way to prevent ants from taking over your San Marcos home or business is with a little help from the service technicians here at Allswell. Contact us today to get started.
Professional Pest Control Is Vital For Property Management In San Marcos, CA
No matter what type of business you own, pests should never be a part of the picture. However, in the property management industry, it's vital to maintain a pest-free environment for tenants and future residents. The presence of rodents, insects, and other pests threatens the integrity of your property and appearance, which directly reflects how your tenants perceive their quality of life. Invading pests also spread a variety of disease-causing bacteria, pathogens, and parasites that can pose health hazards for anyone who enters your building.


At Allswell, we provide effective pest control services that get the job done discreetly. Our property management pest control services are a fast, affordable, and professional way to eliminate your pest problems without interfering with your schedule. Allswell is ready to eliminate pests from your San Marcos property and prevent them from returning. If you're looking for an affordable, eco-friendly way to keep your property pest-free, look no further than Allswell. Give us a call today for more information about our property management pest control services.
Schedule Your Free Inspection Now!