Effective Pest Management In San Diego, California
San Diego is an exciting city with a lot to offer. Between the beach, the culture, and the energy, this city attracts visitors from all over. Some of these visitors, however, aren't good for tourism. We're talking about pests, and they are a year-round issue. An infestation poses many risks to your property as well as those inside, which is why we recommend professional pest protection. Luckily, you've come to the right place.


Welcome to Allswell. We are a family owned and operated company that is proud to service residential and commercial properties throughout the San Diego metro area. We don't just treat pest infestations; we prevent them from occurring in the future. Our goal is to give you pest-free peace of mind. We're here to give you your space back and keep pest activity away all year long. Call us today to learn more.


Home Pest Control In San Diego, CA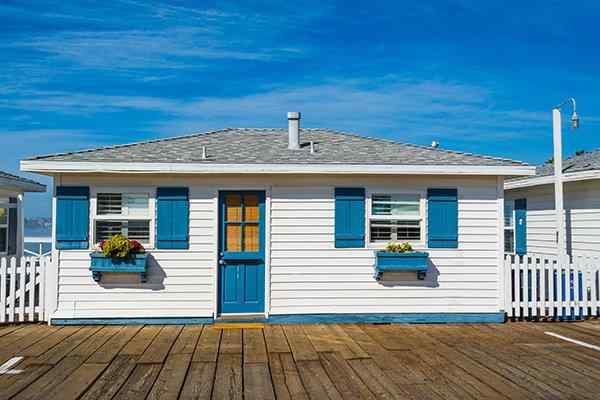 Your home is where you go to wind down after a long day. There's nothing like a pest spotting to wind you right back up again. The best way to guard your home and your loved ones from a pest infestation is to secure ongoing services from the pest professionals. The team at Allswell is proud to protect San Diego homeowners with complete residential pest solutions they can count on. We take a holistic approach to pest control, where we use natural products that are safe, non-toxic, and eco-friendly.


Each of our service professionals has the training to meets the highest standards set forth by the Pest Licensing Board. You can trust that when you go with us, you're in good hands. Our pest technicians also consider local biological, chemical, cultural, and physical factors contributing to the problem. After we complete treatment, we return for follow-up visits on a monthly or bi-monthly basis to meet your needs. We also offer emergency and same-day services for your convenience because we understand that pest activity can happen anytime. Contact us for your free estimate.
Commercial Pest Control In San Diego, CA
In order to effectively protect your company from the dangers of pest infestations, it's a smart idea to rely on the pros. Our commercial pest control solutions serve a variety of businesses, such as office spaces, event spaces, hair salons, and healthcare facilities. Also, we specialize in commercial rodent control and cockroach control in addition to our basic pest control services.


With over 20 years in commercial design, our team understands the ins and outs of many types of properties. We've worked with breweries, restaurants, and many other facilities, using our pest management expertise and our commercial design expertise to tackle pest problems head-on. Reach out to us to discuss your commercial pest control needs today.
Why Pest Control Is Important For San Diego, CA Property Managers
If you are a property manager here in San Diego, you must secure proper pest protection. When someone chooses a place to live, they put a lot of trust in that property. Your tenants' lives are essentially in your hands, which is why you owe it to them to protect the building from outside harm. Pest activity is a huge threat to your property, and thereby, a threat to everyone inside.


Allswell offers trusted pest control solutions for property management, helping protect residents from the dangers of an infestation. Protecting the people who live in your building will also help protect your reputation, and if you want to fill all those vacancies, it's necessary to maintain a positive reputation. The most effective way to guard your building is with regular property management pest control services, so get in touch with us today, and we will schedule your complimentary initial inspection.
Ten Helpful Tips For Preventing Cockroaches In San Diego, CA
Your San Diego property is no place for cockroaches. These unsanitary intruders can cause widespread contamination, threatening your health and the health of everyone inside your home or business.


If you want to be proactive in your efforts to avoid a cockroach infestation, consider implementing the following prevention methods:


Apply weather stripping around windows and doors.


Don't leave any food out, pet food included.


Fix leaky pipes, faucets, and downspouts.


Install dehumidifiers in moisture-rich areas.


Keep your property clean and free of clutter.


Reduce sources of humidity and excess moisture.


Store your food in sealed, airtight containers.


Take out the trash regularly and store it outside in a sealed bin.


Wipe up spills as promptly as possible.


Seal spaces around wires, cables, pipes, and other utilities.



These suggestions are a great place to start, but it's a good idea to bring in the experts to be safe. Allswell offers complete cockroach control and prevention, services that guarantee lasting protection from these unwelcome visitors. Contact us today to discuss your cockroach control needs.
How To Minimize Ants Around Your Lawn In San Diego
Ants are tiny, but they are far from being inoffensive. Minimizing their presence around your lawn is essential.
You can achieve this goal through preventive measures and targeted treatments; try the following:
Maintain a tidy lawn: Keep your yard clean. Take the time to remove food debris, pet waste, etc. Keeping your grass healthy can make it less inviting to ants. And finally, choose plants that are less attractive to ants and have natural repellent properties, like mint and lavender.
Seal entry points: Inspect your property. If you see gaps where ants can enter, seal them to block their access.
Trim vegetation: Keep plants well-trimmed and far away from your home. Ants can easily use them as bridges to access your lawn and house.
Dispose of trash properly: Use tightly sealed trash bins. They can help prevent ants from foraging for discarded food in your garbage.
Use professional pest control strategies: If your ant infestation persists, we can help with top-rated ant control services in San Diego. Our experts can identify the ant species and apply appropriate treatments.
Seeking advice from a specialist familiar with the specific ant-related challenges in San Diego is the best way to eliminate these unwanted invaders. Contact us today to learn how we can make your property ant-free using the most up-to-date technology.
Why DIY Stinging Insect Removal Is Never Recommended In San Diego
We recommend steering clear of DIY stinging insect removal due to the significant risks involved, like the following:
Safety concerns: Stinging insects like bees, wasps, and hornets can deliver painful stings. DIY removal could get you stung without proper protective gear and cause you to require emergency medical care.
Inadequate equipment: Effective wasp nest removal often requires specialized equipment. Household items like sprays or brooms may not reach hidden nests, and you need complete removal to prevent any remaining stinging insects from becoming more aggressive and rebuilding.
Environmental impact: Please don't use harmful chemicals that can harm the environment. Some species, like honey bees, are beneficial pollinators that benefit our local ecosystems. We can eliminate stinging insects with eco-friendly strategies.
The trained professionals at Allswell can identify your specific species, locate their nests, and use environmentally responsible methods for safe and effective removal. Get started today with an inspection.
Allswell prioritizes eco-friendly methods and custom plans for safe and reliable stinging insect control in San Diego. Call us today to learn more, whether you're dealing with ants, stinging insects, rodents, or other unwanted invaders.
How To Keep Occasional Invaders Away From Your San Diego Property
The best way to protect your property from invading pests is to contact Allswell Here for scheduled maintenance. You can find a range of budget-friendly pest control treatment plans that target bed bugs, ants, mice, cockroaches, spiders, and termites. We are happy to create a custom treatment plan and visit your home every quarter.
Once our pest specialists arrive for a scheduled inspection, we can explore the best options to protect your home and exclude pests. A pest infestation can disrupt your daily life, threaten your health and property, and make it difficult to enjoy your property. Instead of trying different solutions which might not work effectively, trust Allswell Here to take care of your pest problem.
Prevent pest problems in San Diego before they become an infestation, and get the best year-round protection for your home or business by calling Allswell Here.
A Helpful Guide To Keeping San Diego Rodents Out Of Your Home
Rodents are persistent pests, and sometimes it seems like they will stop at nothing to get into your home – even if they have to chew their way through the walls to get inside! Luckily there are some specific steps that you can take to keep rodents out of your San Diego home. It all comes down to limiting access to the things rodents want: food, water, and shelter.
To keep rodents out of your home, try the following tips:
Keep food (including pet food) stored in covered containers.
Use tight-fitting lids on both indoor and outdoor trash cans.
Minimize excess moisture by fixing leaks and maintaining drainage.
Organize cluttered storage areas where rodents could be hiding.
Install chimney caps, door sweeps, and weatherstripping to make it harder for rodents to get inside.
Seal cracks and crevices in the exterior walls and foundation of your home.
Clean up brush piles and other debris in your yard that could serve as a harborage area for rodents.
Minimizing the factors that attract rodents to your property and making it harder for them to get inside should go a long way towards keeping them out of your home. For more help keeping mice and rats away from your property, call Allswell Here and ask for details about our rodent control services in San Diego.
Schedule Your Free Inspection Now!