Effective Pest Management In San Diego, California
San Diego is an exciting city with a lot to offer. Between the beach, the culture, and the energy, this city attracts visitors from all over. Some of these visitors, however, aren't good for tourism. We're talking about pests, and they are a year-round issue. An infestation poses many risks to your property as well as those inside, which is why we recommend professional pest protection. Luckily, you've come to the right place.


Welcome to Allswell. We are a family owned and operated company that is proud to service residential and commercial properties throughout the San Diego metro area. We don't just treat pest infestations; we prevent them from occurring in the future. Our goal is to give you pest-free peace of mind. We're here to give you your space back and keep pest activity away all year long. Call us today to learn more.


Home Pest Control In San Diego, CA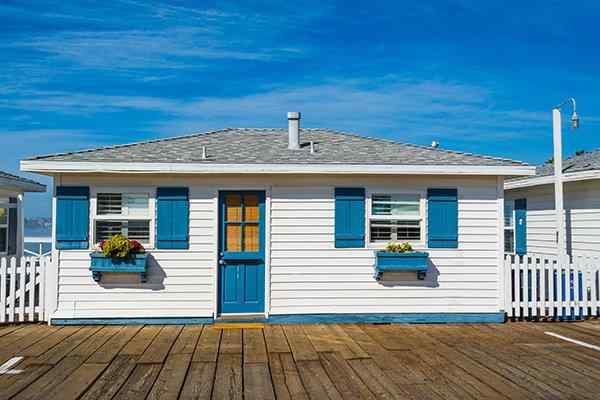 Your home is where you go to wind down after a long day. There's nothing like a pest spotting to wind you right back up again. The best way to guard your home and your loved ones from a pest infestation is to secure ongoing services from the pest professionals. The team at Allswell is proud to protect San Diego homeowners with complete residential pest solutions they can count on. We take a holistic approach to pest control, where we use natural products that are safe, non-toxic, and eco-friendly.


Each of our service professionals has the training to meets the highest standards set forth by the Pest Licensing Board. You can trust that when you go with us, you're in good hands. Our pest technicians also consider local biological, chemical, cultural, and physical factors contributing to the problem. After we complete treatment, we return for follow-up visits on a monthly or bi-monthly basis to meet your needs. We also offer emergency and same-day services for your convenience because we understand that pest activity can happen anytime. Contact us for your free estimate.
Commercial Pest Control In San Diego, CA
In order to effectively protect your company from the dangers of pest infestations, it's a smart idea to rely on the pros. Our commercial pest control solutions serve a variety of businesses, such as office spaces, event spaces, hair salons, and healthcare facilities. Also, we specialize in commercial rodent control and cockroach control in addition to our basic pest control services.


With over 20 years in commercial design, our team understands the ins and outs of many types of properties. We've worked with breweries, restaurants, and many other facilities, using our pest management expertise and our commercial design expertise to tackle pest problems head-on. Reach out to us to discuss your commercial pest control needs today.
Why Pest Control Is Important For San Diego, CA Property Managers
If you are a property manager here in San Diego, you must secure proper pest protection. When someone chooses a place to live, they put a lot of trust in that property. Your tenants' lives are essentially in your hands, which is why you owe it to them to protect the building from outside harm. Pest activity is a huge threat to your property, and thereby, a threat to everyone inside.


Allswell offers trusted pest control solutions for property management, helping protect residents from the dangers of an infestation. Protecting the people who live in your building will also help protect your reputation, and if you want to fill all those vacancies, it's necessary to maintain a positive reputation. The most effective way to guard your building is with regular property management pest control services, so get in touch with us today, and we will schedule your complimentary initial inspection.
Ten Helpful Tips For Preventing Cockroaches In San Diego, CA
Your San Diego property is no place for cockroaches. These unsanitary intruders can cause widespread contamination, threatening your health and the health of everyone inside your home or business.


If you want to be proactive in your efforts to avoid a cockroach infestation, consider implementing the following prevention methods:


Apply weather stripping around windows and doors.


Don't leave any food out, pet food included.


Fix leaky pipes, faucets, and downspouts.


Install dehumidifiers in moisture-rich areas.


Keep your property clean and free of clutter.


Reduce sources of humidity and excess moisture.


Store your food in sealed, airtight containers.


Take out the trash regularly and store it outside in a sealed bin.


Wipe up spills as promptly as possible.


Seal spaces around wires, cables, pipes, and other utilities.



These suggestions are a great place to start, but it's a good idea to bring in the experts to be safe. Allswell offers complete cockroach control and prevention, services that guarantee lasting protection from these unwelcome visitors. Contact us today to discuss your cockroach control needs.
Schedule Your Free Inspection Now!