What are rodents?
Rodents make up the largest group of mammals and have large, powerful front incisors that they use for eating, defense, to build nests, and to gain access into areas of shelter. A rodent's front incisors are very important to them and identify them from other types of mammals.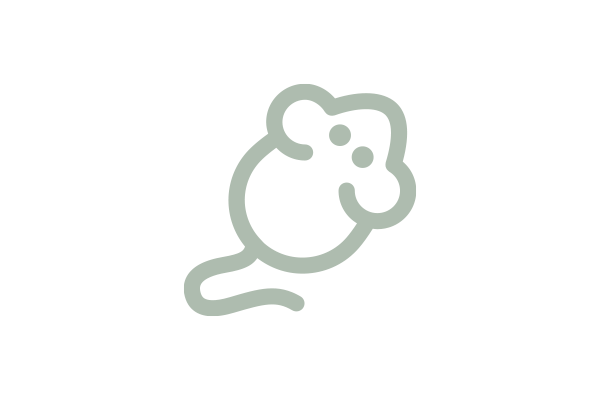 There are thousands of different species of rodents living worldwide; in Southern California, the rodents that cause the most problems for home and business owners include:


Roof rats


Norway rats


Deer mice


House mice


Gophers
Are rodents dangerous?
Rodents pose many health hazards and are not pests you want living in large numbers near you. The more rodents you have living outside in your yard, the more chance that one or more will find a way into your home. Rodents introduce bacteria and pathogens that can make us ill. They spread things like salmonella, rat-bite fever, hantavirus, and lymphocytic choriomeningitis virus (LCMV). Rodents are also able to spread diseases to us indirectly through the parasites they carry in their fur.


However, rodents are more than just a health risk. They are dangerous to our personal property and the structure of our homes. Rodents and their every-growing teeth cause a lot of damage. They chew through drywall, structural beams, pipes, wires, plant roots, boxes, and more. Chewing rodents can lead to electrical shorts, fires, water damage, and mold issues. Gopher tunnels can extend under driveways, cement slabs, and foundations – causing even more structural damage.
Why do I have a rodent problem?
Rodents live all around us. Whether your home or business is in a rural area, suburban area, or right smack in the middle of a city, there is the potential for rodent activity. Rodents have learned to live with people and take advantage of the things we provide them like food and shelter. If the weather isn't to their liking or food becomes scarce outdoors, they will move into our temperature-controlled structures filled with food.


Rodents also take advantage of nesting sites and food sources our yards provide:


Shrubbery and trees


Brush piles


Woodpiles or construction debris


Sheds, garages, and other outbuildings


Trash cans and compost bins


Pet food bowls


Outdoor eating areas or areas around grills
Where will I find rodents?
One of the most prominent signs rodents have found a way into your San Diego County, CA home is by discovering their droppings. Rodent droppings are about the size of a grain of rice or larger (rats) and tapered at both ends. As rodents move, they leave behind a trail of droppings. A single mouse can produce 70 or more droppings a day! If you find rodent droppings on the floor, in closets, cabinets, or drawers, rodents are living in your structure.


Rodents, such as like mice and rats, that have found a way into your structure will nest in areas shielding them from view.


Spaces behind appliances


Storage rooms or storage boxes


Walls voids


Attics



Gophers are mainly outdoor pests. They tunnel through the ground in our yards and gardens as they forage for grassroots, bulbs, and plant roots.
How do I get rid of rodents?
For the most effective rodent control solutions possible, turn to the San Diego pest control experts at Allswell. Using the most current technology and pest control methods, our professionals provide peace of mind and a residential or commercial property free of destructive and dangerous rodents.


Our experts will work closely with you to control and eliminate rodents through Integrated Pest Management and other advanced pest control methods. For more information about the rodent control services we provide throughout Southern California, reach out to us at Allswell today!


Find out more about our rodent control offerings.
How can I prevent rodents in the future?
Prevent problems with rodents by implementing proven solutions through our effective pest control services. Also, use the following tips to prevent issues with rodents in your San Diego yard and home:


Maintain good sanitation habits both inside and outside your home.


Remove trash from your house daily and your property weekly.


Do not leave food out on tables or counters.


Place dry goods in containers with hard sides and airtight lids.


Regularly vacuum your home.


Clean the kitchen up every evening before going to bed.


Regularly inspect the exterior of your home, sealing any small openings you discover that rodents could use as an entry point.


Remove debris from your yard where rodents can hide.


Cut shrubs, trees, and any overgrown landscaping back away from your home's exterior walls.



Learn more about our home pest control and commercial pest control services.
Schedule Your Free Inspection Now!