Pest Control For Your San Diego & Orange County, CA Restaurant, Brewery, Or Hospitality Service
Pests can have an extremely negative impact on your food service business. Contaminating food, damaging equipment, and destroying your hard-earned reputation are all in a days' work for pests. Any business in the hospitality industry should take steps to avoid a pest infestation, but due to the sensitive nature of the food service industry and the many regulations that you must carefully follow, this can seem like quite a daunting task.


If your San Diego or Orange County, CA business needs pest management services, you don't want to hire just any pest control company. Allswell has been working in commercial settings for over 20 years and has a commercial design background with a focus on restaurant and brewery design. These qualifications matter because it means we are well acquainted with the food services industry's ins and outs.


Our Hospitality Pest Control Process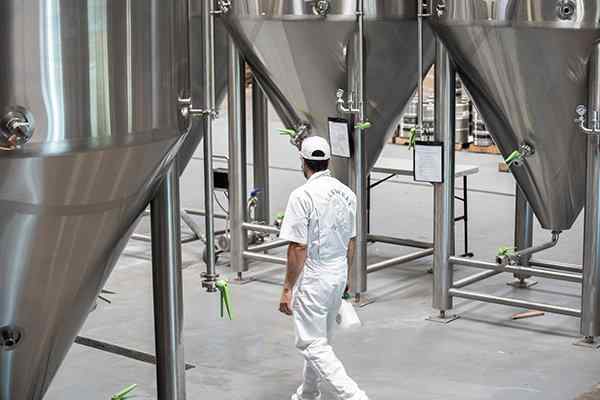 Inspection
When you need pest control for your restaurant, brewery, or other hospitality-related business, Allswell begins by providing a specialized inspection. We will inspect the entire building in order to identify any pest activity and locate any possible entry points.


Upon completing our inspection, we'll develop a customized service plan based on your restaurant's specific needs. In addition to creating a plan to tackle your current pest pressures, we'll also create a maintenance plan to protect your business from future pest threats.


Treatment
With years of experience in the hospitality and restaurant fields, the service professionals at Allswell have learned by doing. Our methods, services, equipment, materials, and products are all uniquely suited for your bars, kitchens, prep stations, and customer service areas. We deploy targeted applications with the health and safety of your employees, customers, food sanitation, and the environment in mind.


We are also experts in cockroach control and rodent elimination. As two of the most common pests to infest restaurants, your pest control company must understand the unique issues that accompany these pests and know the best ways to thoroughly and safely eliminate and prevent them.
Let Us Protect Your San Diego and Orange County, CA Business From Pests
Our goals are two-fold: We first work to eliminate active infestations, then put systems into place to protect your business throughout the year. With a 100% satisfaction guarantee, we take pride in offering you superior service in California from trained experts. Get in touch with us to learn more about our commercial pest control and home pest control offerings!


Schedule Your Free Inspection Now!