Reliable Pest Control Services In Rainbow, CA
Located just 20 miles from the Mexican border, Rainbow is just about as south as you can get in California. Our southern California coastal climate allows people to enjoy our region's beautiful outdoor spaces throughout the year. In addition, being close to San Diego, our small community offers our residents the best of two worlds- small-town living and the amenities of urban life.
Unfortunately, it isn't just sunshine and rainbows here in Rainbow, CA, like everywhere else; we have our fair share of pest problems. Our region is home to a wide variety of pests, and we must remain proactive to keep them out of our homes and businesses.
At Allswell Here, we are committed to providing safe, sustainable pest solutions that our customers can trust. Our San Diego County pest control experts will provide helpful information and proven treatments. We want to help you maintain a commercial or residential property free of pests.
Home Pest Control In Rainbow, CA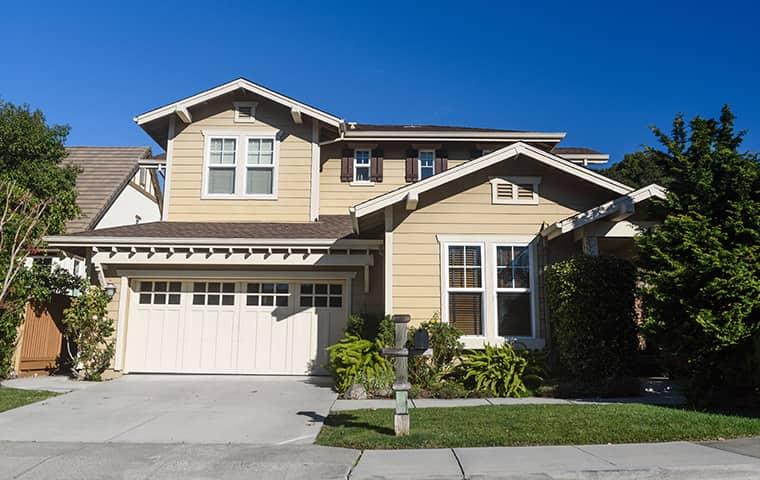 Maintaining a home is not for the faint of heart. It seems like there is always something you need to do. One of the best things you can do to help maintain your home is to keep pests out of it. Pests aren't just annoying to discover in our home; they can be pretty destructive and cause damage that is costly to repair.
To get current pests out of your home and keep them out in the future, partner with us at Allswell Here. Through our ongoing residential pest control services in Rainbow, we will help you keep your home and family safe from San Diego County's most common pests.
Benefits to choosing us for your home's pest control needs include:
An eco-friendly approach with a "chemical last" philosophy.
Licensed service professionals will thoroughly inspect your home in detail and review treatment and maintenance options and cost with you- nothing will be a surprise.
Use EPA-approved and essential oil-based products if you prefer a natural approach to pest control.
We back our services with a 100% satisfaction guarantee.
Partner with us today to protect your Rainbow home and family against our area's toughest pests.
Commercial Pest Control In Rainbow, CA
Pests like ants, cockroaches, flies, and mice may be small, but their impact on a business's reputation is significant. Pests will drive away customers and employees, affecting your business's reputation and bottom line.
Don't lose business and income because pests have decided to use your commercial facility as a place to live. Regular pest control services will provide many benefits, including protecting your employees' and customers' health and safety, keeping inventory safe from destruction, and preventing structural damage to your facility.
If you are looking for the best commercial pest control in and surrounding Rainbow, turn to the professionals at Allswell Here. Using Integrated Pest Management (IPM), we will get to the bottom of your commercial facilities problems. By eliminating the why of your pest problems, we will stop them from returning. Please reach out today for information about quality commercial pest control in Rainbow.
Are Snails A Problem In My Rainbow Home?
Many pests live in our yards and eventually wind up inside our homes. Others, like snails, prefer to stay outside. But just because snails live outside doesn't mean they aren't problematic for Rainbow homeowners.
Snails are a pest that commonly feels at home in our Rainbow yards. They have high moisture needs, and the damp soil in gardens, areas of overgrown landscaping, and under yards debris provide them with a perfect place to live.
Keeping snails in Rainbow out of your yard can be a difficult and frustrating endeavor. Take away that frustration by partnering with us at Allswell Here. We will implement an eco-friendly pest management plan to control snails. Learn more about snails and our snail control solutions by calling today!
Why Rodent Infestations In Rainbow Are Best Left To The Professionals
When rodents find a way into our homes, you need to take action and eliminate them as quickly as possible. Rodents may not look very dangerous, but looks can be deceiving.
Mice and other rodents spread disease, contaminate food and cause food waste, are an allergen source, and are destructive. Rodent infestations can also lead to short circuits, structural damage, and damage to personal belongings like clothing, bedding, and upholstered furniture.
It is best to partner with a professional to guard your home and family against rodent damage. Professional pest control experts will get to the heart of your infestation and eliminate the infestation as quickly as possible.
Here at Allswell Here, we can work together to minimize the damage and health problems rodents can cause in your Rainbow home. We are well versed in rodent control and will be able to assess your infestation and provide effective solutions quickly. If you need help with unwanted rodents, reach out today and get started on our Rainbow rodent control services.
Schedule Your Free Inspection Now!