Protecting Your San Diego, CA Property From Pest Infestations
Property management is a job that requires a varied skill set. Any day might see you tending to plumbing, landscaping, electrical, or other issues in order to keep the property in good shape. When problems arise, your tenants look to you for efficient, effective solutions. If those solutions take too long or don't come at all, you can expect to have unhappy tenants and vacant units that are difficult to fill if word gets out about the problems.


A pest problem on your San Diego County, CA property can lead to a host of issues. Pests can pose health hazards for the residents, damage the building's structure and appearance, and lessen your tenants' quality of life. It can also lead to losing tenants, negative reviews, and difficulty filling now vacant units. Taking care of a pest problem must be done in a timely and thorough manner. If you're like most property managers, you might not have the particular skills necessary to eliminate and safely prevent pest infestations.


If that is the position you find yourself in, Allswell can help! We offer property management pest control services that are fast, affordable, safe, professional, discreet, and effective.


Our Property Management Pest Control Process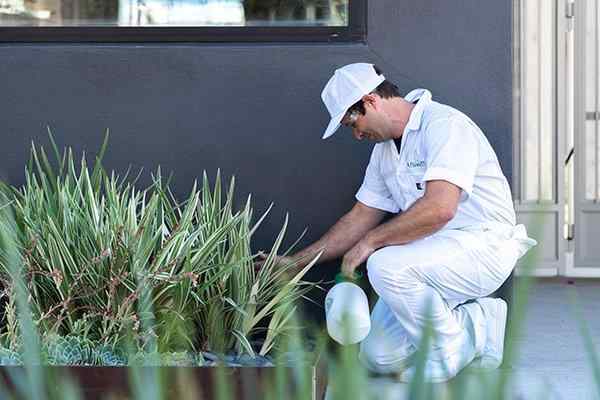 When you contact Allswell, our first goal is to identify and eliminate the pest activity in your building quickly. However, that is not our only goal. We also provide ongoing maintenance and routine preventative pest control to avoid future problems and to keep your tenants happy.

Our pest control services are safe and eco-friendly and pose no health risk to your tenants. We also work discreetly; we understand how important maintaining a good reputation is.


To keep your property pest-free throughout the year, we recommend allowing us to develop a professional prevention strategy for your property. This flexible plan guards against a host of seasonal pests while also providing you with the knowledge you need to put prevention strategies in place to aid in maintaining a pest-free environment.
Protect Your Tenants From San Diego County's Toughest Pests
Whether your building is dealing with a cockroach infestation due to waste management issues, a flea problem brought in by a tenant's new pet, or any other pest problems, Allswell has the solution. To learn more about our commercial pest control and residential pest control service offerings and get the pest control services you need, get in touch with us today!


Schedule Your Free Inspection Now!