Comprehensive Pest Control In Point Loma, CA
Point Loma is one of San Diego's most well-known neighborhoods primarily due to its status as the home of the Cabrillo National Monument. This area is home to scenic overlooks, such as the Sunset Cliffs Cave, a public market, lots of clean parks, and opportunities for boating. Point Loma is also home to the international airport, so residents can be anywhere in an instant. But this cozy neighborhood also sees its share of pest problems that often need assistance.
At Allswell Here, we provide comprehensive pest control in Point Loma that employs integrative methods so that we can take a "chemicals last" approach. When we do use products, they are always EPA-approved so that we can deliver homeowners and businesses environmentally friendly results. All of our technicians uphold the most rigorous quality standards and follow cutting-edge approaches to further the reliability of our services. We also offer discreet visits in order to further protect your reputation and guarantee our results. To schedule your free inspection, please call us today.
Residential Pest Control In Point Loma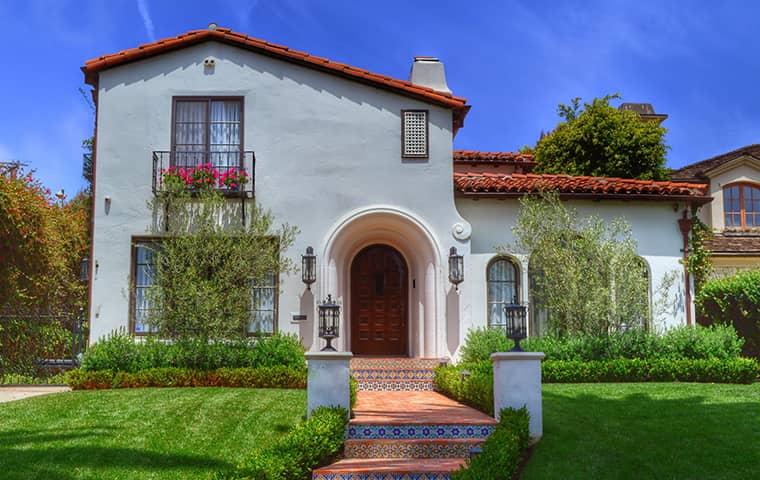 At Allswell Here, we provide comprehensive services that keep your Point Loma home pest-free. We take a holistic approach to pest control in order to uphold your well-being and create lasting results. Each of our technicians is thoroughly trained and uses the latest technology when treating your home.
Our services incorporate integrative methods in order to understand the root cause of your pest pressures. We also use EPA-approved products when we do need to apply treatments. Each time we visit your home, you can anticipate a detailed property inspection as well. This will help us understand the ways that pests interact with your home so that we can always deliver targeted solutions. We even guarantee the results. For more information on our residential pest control services in Point Loma, please call us today.
Commercial Pest Control In Point Loma
When you're looking for a reliable solution to pest prevention for your Point Loma business, Allswell Here has you covered. We are the area's trusted pest control experts with a background in hospitality and real estate. This unique combination means that we understand your needs firsthand and we have the expertise to address them fully.
Each of our technicians maintains rigorous quality standards and is highly trained. Each time we visit your property, we do so discreetly as to help you maintain the professional reputation that you've worked so hard to achieve. We customize your services based on the findings of our property evaluations so that you are always protected. Our services focus on structural modifications but when we do use products, they are always EPA-approved. And with recurring service, we can guarantee the results. For more information on our commercial pest control services in Point Loma, please call us today.
What Is Attracting Fleas To My Point Loma Home?
If you find fleas in your Point Loma home, they may have gotten there in a variety of ways. Once fleas establish a presence, they may be a threat to your health. In order to avoid those issues, it's important to understand how fleas can get into your home. Some of those ways include:
Your pets: Cats and dogs are some of the most common hosts for fleas because they allow fleas to feed without getting detected. If your pets spend time outdoors or come into contact with other animals, they may be at risk of contracting fleas.
Other animals: There are wildlife animals like rodents, skunks, and raccoons that are also common carriers for fleas. Similar to your pets, these animals give fleas the type of environment they need for feeding.
Personal activities: If you spend time in parks or on hikes, then you might be encountering fleas. Additionally, if you bring home any used furniture items, it's important to check them first because they might be infested with fleas.
For more information on flea control, call Allswell Here today.
What It Takes To Get Rid Of Roaches In Point Loma
The cockroaches in Point Loma are determined. They will do anything that they need to in order to access water and food, which can leave residents exposed to potential health hazards. Getting rid of cockroaches can be even more challenging because they can be tough to detect and can live for periods of time without access to sustenance. Because people can contract a variety of harmful pathogens simply by touching roaches, the best way to eliminate them is through professional services.
At Allswell Here, we are dedicated to getting rid of each roach infestation that we encounter. We start to address these pests by having a team of exceptional technicians who uphold stringent safety standards and have cutting-edge technology at their ready. Our service begins with a comprehensive property inspection so that we can determine the species of cockroach that's present and to what extent. We work with our customers to develop a unique service plan that includes proactive measures, habitat modifications, and the use of EPA-approved products. We can provide ongoing treatments for these issues if they persist. For more information on cockroach control in Point Loma, call us today.
Schedule Your Free Inspection Now!