Reliable Pest Control Services In Pacific Beach, CA
A coastal suburb of San Diego, Pacific Beach is known for its warm sands and great surfing locations. But maritime weather patterns and warm climates make for excellent conditions for pests to thrive year-round. That means that, to truly protect your Pacific Beach property, you need to get started on proper pest control today, not wait until a problem is staring you in the face.
Home Pest Control In Pacific Beach, CA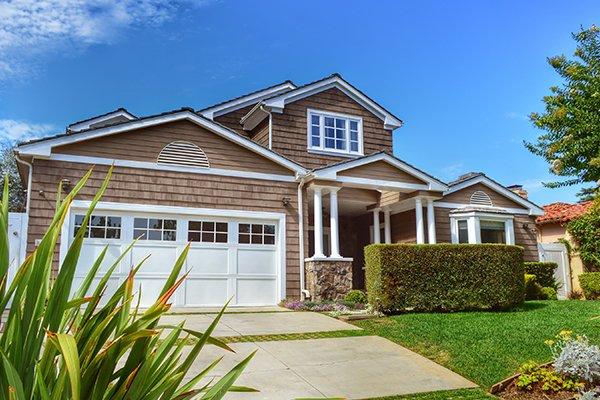 The problem with pest infestations is that people don't tend to realize they're there until it's too late to avoid the problems. Depending on the species, those issues can include property damage, health hazards like diseases and bites, or even permanent cycles of infestation. That's why it's better to turn to the experts for assistance long before a pest is staring you in the face. At Allswell Here, our trained technicians can provide guidance at all steps of the process, from early inspections to fast elimination of pests that are already a problem. Here's how our residential pest control process works:
Walk-through: We start with an in-depth inspection of your property, where we break down with you a detailed analysis of your level of pest risk. Whether you already know they're there or you want to make sure they aren't, our thorough walk-throughs reveal all.
Treatment: From there we recommend what we think the best course of action is. We don't use a one-size-fits-all approach because we know that your home is unique.
Ongoing Service: Not only will we check back with you a couple of weeks after your service, but we also offer ongoing services that will stay on top of pest problems before they become… well, problems.
For home pest control you can trust in Pacific Beach, contact Allswell Here today.
Commercial Pest Control In Pacific Beach, CA
No one likes a pest on their property, but business owners have a lot more to lose than other kinds of property owners. A pest infestation can lead to all the same stuff we listed above, but commercial property owners also have the health of their business to think about. Pests can hurt your bottom line, your reputation, and your workforce. This is why it's especially important for local businesses to partner with pest professionals who can guarantee your property's safety. Here are some of the reasons why you should turn to Allswell Here:
All Industries: We've helped businesses across all industries, from restaurants to hotels to healthcare settings.
Safe & Eco-friendly: Our treatments are environmentally friendly and designed to be safe for everything but the pests themselves. This is how you know you're getting effective treatments that won't lead to their own problems down the road.
Non-intrusive: We know that you don't need more things disrupting your days, so we design our treatments around your schedule and to be as non-intrusive as possible.
Don't wait to get started on commercial pest control. Contact Allswell Here today.
A Step-By-Step Ant Control Guide For Pacific Beach Property Owners
Ants aren't just harmless insects that are found just about everywhere. Some varieties can be dangerous and all of them can overrun a property. Even ants that don't cause property damage or spread diseases can still contaminate food sources or lead to other issues. This is why it's so crucial to take steps to keep them out of your property early. Here are the biggest ones:
Food Sources: Ants are foragers who can detect food traces from far away. That means proper storage, clean-up, and disposal of food scraps is key to preventing ant activity.
Moisture: Ants are also attracted to moisture, so they may be found in areas of your yard or structures where water pools or hangs in the air. Proper pipe maintenance and ventilation go a long way in this regard.
Access: Ants can slip in through cracks or simply crawl in through spaces below a door. This is why it's important to inspect your home with an eye for what constitutes an access point for pests. Professionals can help you identify these areas, too.
Treatments: The single most effective way to keep pests away from your property is through treatments, which can eliminate present colonies and protect against future ones.
Contact Allswell Here to learn how we can help with ant prevention today.
Why Property Management Is Worth The Investment In Pacific Beach
The thing people don't think about when it comes to pests is that they likely have already been there but they've just managed to find a new way inside. Either that or existing factors have accumulated such that they have been attracted from the outdoors. This is why proper pest control and regular property management are such an essential part of pest prevention.
If you only concern yourself with pest infestations once they're apparent, you're not really ever getting ahead of the problem. Instead, while you're responding to the immediate threat, more will form without you knowing and the underlying factors that caused the infestation in the first place will still remain. This is why hiring professionals is worth it in the long run.
Experts can inspect your property thoroughly for problems and things that attract or cause pest issues. Then, we give you advice on how to address these issues and prevent them from worsening. Contact Allswell Here today to get started on the process, learning how we can protect your Pacific Beach property.
Schedule Your Free Inspection Now!