Reliable Pest Control Services In Orange County, CA
There are many reasons to live here in Orange County, CA. One of the biggest reasons is to have a beachfront view with the option to surf, swim, or simply lounge. Unfortunately, our little corner of paradise comes with its fair share of pests. So many local species want to take shelter inside your home. We are here today to help you prevent them from getting inside. Our team at Allswell Here works hard to provide unmatched services for members of our community up and down the coast. Keep reading to learn more about what residential and commercial pest control in Orange County looks like and some information about a few common area pests. Call our team to learn about our comprehensive services and how to get them for your home or business. We would be happy to discuss your options and schedule an appointment for your property.
Home Pest Control In Orange County, CA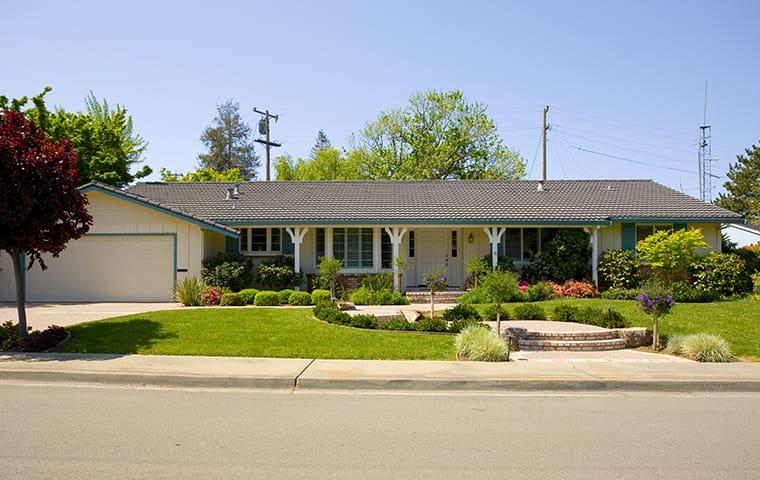 You work hard to maintain a good life. Part of this involves taking care of your home and the people inside of it. One great way to do this involves investing in residential pest control. At Allswell Here, we offer a wide range of services to help you combat invasive species. Most people start with our general pest control. This is a seasonal service that creates a lasting barrier around your home to deter a wide range of invasive species. Others wait until they find pests indoors to give us a call. These individualized treatments can be a bit more expensive in the long run as they require more effort to cull problems. Unfortunately, some pests cannot be prevented with professional services and can only be controlled. This is the case with bed bugs and pantry pests. For these types of specialty pests, we offer quick and reliable elimination services. Call us today so we can help identify what types of pests are inside your Orange County home and how to get them out fast.
Commercial Pest Control In Orange County, CA
It only takes a single moment for a pest to damage your business. This could be a fly buzzing around a customer's head, a cockroach in a plate of food, or termites in your wall. We could talk all day about the problems pests might cause for you. Instead, we want to talk about the solution. At Allswell Here, we offer comprehensive commercial pest control offerings to help business owners in our area protect their investments and reputation. It all starts with a thorough inspection of your commercial property. We will assess existing pest pressures and walk you through what service options we think will work best to get and keep invasive bugs, rodents, and other pests out. Contact Allswell Here today to start a dialog with one of our friendly service representatives. They will make sure you are well taken care of and find the services you need to protect your business.
The Hassles With Do-It-Yourself Ant Control In Orange County
Ants are the most common pest here in Orange County. They exist around almost every home and business and regularly find their way indoors in search of food. As you know, this invasive behavior is annoying. What you might now know is that some types of ants cause other problems like spreading disease, biting or stinging, and contaminating food and surfaces. To keep these pests out, you need to find a control method that works. This leads many homeowners to seek out DIY control strategies. Some common options they use include store-bought bait packs, chemical-based sprays, and natural deterrents like essential oils. All of these methods have their downsides. Bait packs only work for certain types of ants. Chemical-based sprays are a bit more effective but can be harmful to humans and animals when used improperly. Finally, natural deterrents like essential oils fall short and do not have the effect needed to properly eliminate infestation. If you need the job done right the first time, you need effective ant control courtesy of our team at Allswell Here. Call today for more information.
The Secret To Total Cockroach Control For Orange County Homes
Cockroaches are terrible insect pests. They spread diseases and can cause people with allergies and asthma to have breathing problems If you are looking for a way to get and keep these local pests out of your home, we highly recommend investing in professional treatments. This is the best way to avoid the danger of roaches while finding a quick answer to interior infestations. For fast services to remove these pests from your home, get in touch with Allswell Here. We will evaluate the current problems in and around your home and recommend fast-working treatments to get rid of cockroaches fast and discourage them from coming back!
Schedule Your Free Inspection Now!