Reliable Pest Control Services In Ocean Beach, CA
Ocean Beach is a community that's so quintessentially coastal we named it after the ocean itself. A community in San Diego County, Ocean Beach is known for its close airport proximity and classic surfer vibes. But with scenic views also comes a downside: pest activity. Pests are drawn to densely populated areas as well as moisture, so coastal communities like ours are at a higher risk of infestation. To avoid the severe problems pests can bring, you should start proper pest control today.
Home Pest Control In Ocean Beach, CA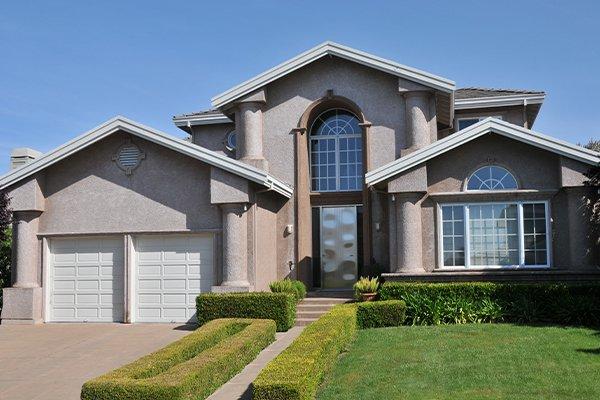 For many, the thought of pests in their home is a nightmare. But infestations are a lot more common than you probably realize, which is why it pays to get started early on proper prevention. Only professionals can guarantee that pests stay out of your home with residential pest control services that include preventative methods and safe elimination solutions. No matter your needs, Allswell Here has you covered with these proven services:
Walk-through: Our service always starts with a thorough walk-through of your home. This helps us determine your level of risk or need to tailor our treatments to your property.
Holistic Approach: We believe in a comprehensive, integrated approach that doesn't involve spraying harmful chemicals. You know you're getting treatments that won't harm you, your loved ones, or your property with our holistic methods.
Eco-friendly: Our holistic approach stems from being environmentally mindful. Our methods are eco-friendly and all-natural.
Avoid pests in your Ocean Beach home by turning to the residential pest control services of Allswell Here today.
Commercial Pest Control In Ocean Beach, CA
Businesses can be at an even greater risk of pests than residential properties because the factors that attract infestations can be found in even larger quantities on commercial properties. No matter what business you own, chances are it has lots of food, water, shelter, and human activity going on, all of which are magnets for pest infestations. This is precisely why commercial pest control can be such a crucial part of maintaining a healthy and thriving business. At Allswell Here, we know exactly how to protect your property from pests in the first place or eliminate them quickly and safely if an invasion does happen. Here's how:
Commercial Design Experience: We are very familiar with commercial property layouts, which help us root out pest populations and tailor our methods to your actual building.
Restaurant & Hospitality Services: As pests are most naturally drawn, foodservice and hospitality properties especially need to worry about pests. We remove the hassle with our targeted treatments.
Discreet Services: We know that word of a pest problem can ruin a reputation, which is why we work around your schedule and address concerns discreetly.
To remove all worry about pests in your Ocean Beach business, turn to Allswell Here for commercial pest control solutions.
Silverfish Prevention Tips For Ocean Beach Residents
As pests that love coastal climates like ours, silverfish are prevalent invasive species for Ocean Beach property owners to contend with. While they are mostly harmless, silverfish can damage property and become a real nuisance when they grow in size and number. This is why you should get started early on silverfish prevention methods like these:
Access Points: Silverfish are tiny insects that can fit through small holes or cracks, so you need to regularly check for access points and keep up on property maintenance.
Moisture Control: Silverfish are drawn to moist areas, which is why you need to address pipe issues and areas around your property where moisture pools or hangs in the air.
Professional Services: The best way to keep silverfish out of your Ocean Beach home is to partner with experts. Contact Allswell Here for pest control you can count on.
Allswell Here has safe and effective treatments that keep your property protected from silverfish to other invasive critters. Call or visit us online today to get started.
The Dangers Cockroaches Bring To Your Ocean Beach Home
Cockroaches are one of the first kinds of pests to pop into people's minds when they think of gross invaders. That's because they are incredibly common and they can be quite challenging to address. Not only can cockroaches be prolonged nuisances, they can also introduce more significant concerns. Here are just some of the dangers that cockroaches can lead to:
Damage: Cockroaches can chew through wallpaper and insulation, leave stains behind with their oily bodies and droppings, and build nests in your walls and ventilation shafts. All of this contributes to nasty and costly property damage.
Disease: Cockroaches carry disgusting illnesses, like plague and salmonella. They can also contribute to dust and dander, leading to allergies and respiratory problems.
Proliferation: Like all pests, cockroaches reproduce very quickly, so it doesn't take long for an infestation to overrun a property. Avoid this entirely with proper prevention from professionals.
Allswell Here can protect your Ocean Beach home from these and other issues, so don't hesitate to contact us today.
Schedule Your Free Inspection Now!