Reliable Pest Control Services In National City, CA
National City is known for its rich history and location within the San Diego metropolitan area. With beautiful scenery and plenty of residential and commercial properties, it's not surprising that the city remains popular today. Unfortunately, it's also a favorite for several different pests, creating a need for ongoing pest control services to remain protected.
At Allswell Here, our team offers comprehensive pest control solutions for both residential and commercial properties throughout the San Diego area. Our solutions are customized according to your needs and apply to rodents, spiders, beetles, ticks, and several other pests common to the area. Contact us today to discuss your pest control options and enjoy pest-free living again.
Home Pest Control In National City, CA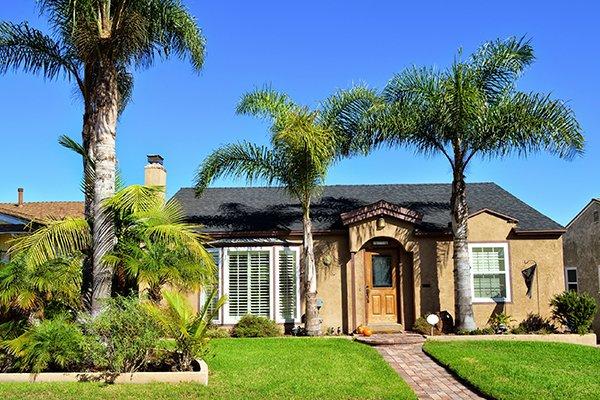 When pests invade your home, you and your loved ones end up at risk for a range of problems, from property damage to disease transmission. For this reason, it's vital to make use of professional residential pest control services to remain protected.
Our team works with you to provide superior results, which is why we've honed our process over time. Our process is as follows:
Examine areas where pests have been seen
Identify and evaluate entry points and vulnerable areas
Develop and share a treatment plan
Once we've secured your agreement, our team gets to work. Without exception, you'll have a permanently designated service provider throughout the entire process, so you know you're getting exactly what you deserve, which is 100% unconditional satisfaction. Call us today to get your free estimate and experience a safer, more enjoyable home.
Commercial Pest Control In National City, CA
Even in the best situations, running and protecting your business is more than a full-time job. When pests invade, you run the risk of negative reviews, sick employees, code violations, and much more. For these and more reasons, it's crucial to get ahead of the problem with commercial pest control services.
No matter what type of business you operate, our team has you covered from start to finish. We make use of the most natural and safe pest control products, so you get the results you need without risking the safety of everyone on the premises. We provide customized treatments based on the principles of Integrated Pest Management, ensuring we correct today's pest problems while preventing future infestations from occurring.
Don't wait to protect your business by reaching out to us to discuss your commercial pest control options. Contact us today to get your free estimate and get back to what matters most.
How To Repel Mosquitoes In Your National City Backyard
Unfortunately, mosquitoes are a common pest in National City when the weather gets warmer. At their worst, it can seem impossible to control or eliminate an active mosquito infestation. However, we've come up with a few ways for you to succeed:
Eliminate Standing Water: More than anything else, mosquitoes are attracted to water sources. They breed by laying their eggs on the water and of course, maintain hydration. That's why anything from puddles to a leaking pipe needs to be corrected immediately.
Larvicide: Using this chemical can eliminate the larvae before they have a chance to hatch and grow into the mosquitoes you dread. However, this requires diligence and proper application to be successful.
Mosquito Repellant: There are actual repellants you can use even as do-it-yourself (DIY). Keep in mind these are hard to apply effectively.
Without question, the best way to repel mosquitoes is through professional mosquito control services. At Allswell Here, we're prepared to address your mosquito problems permanently, so you can enjoy your backyard again. Contact us today to get your free estimate.
All The Ways You Can Prevent Cockroaches In National City
Cockroaches are disgusting and don't belong in your home, place of business, or anywhere near you. Unfortunately, once they've gotten inside it's extremely difficult to remove them. That's why prevention is a much better solution. You can prevent an infestation with the following tips:
Store all food properly (even pet food)
Consider using dehumidifiers
Keep the property clutter-free and clean
Practice effective trash management
Seal up all entry points
Use weather stripping around doors and windows
Vacuum and mop regularly
Wipe down with cleaners after any spill
Sometimes, you'll need a little more help to remain protected against cockroaches. Our team is ready to step in and provide comprehensive cockroach control and prevention services in those cases. Contact us today to explore your options and get your free estimate.
Schedule Your Free Inspection Now!