Comprehensive Pest Control In Leucadia, CA
Leucadia is a waterfront community that's unlike any other. With unfettered access to pristine beaches and renowned surfing spots, Leucadia is one of the area's most sought-after areas for people who enjoy the sunshine and the outdoors. There are also seafood restaurants, good public schools, florists, specialty stores, golf courses, and walking trails. Given Leucadia's proximity to San Diego, there is always something exciting to do.
At Allswell Here, we are here to provide full-service, comprehensive pest control in Leucadia for both homeowners and businesses. We put our knowledge of the local environment to use while combining it with cutting-edge technology and sustainable methods. All of our services take an integrative approach and use EPA-approved products. We also customize each treatment program that we implement in order to ensure the best results for our customers. When you entrust your property to us, we will also always deliver a pest-free guarantee. To schedule your free inspection, please call us today.
Residential Pest Control In Leucadia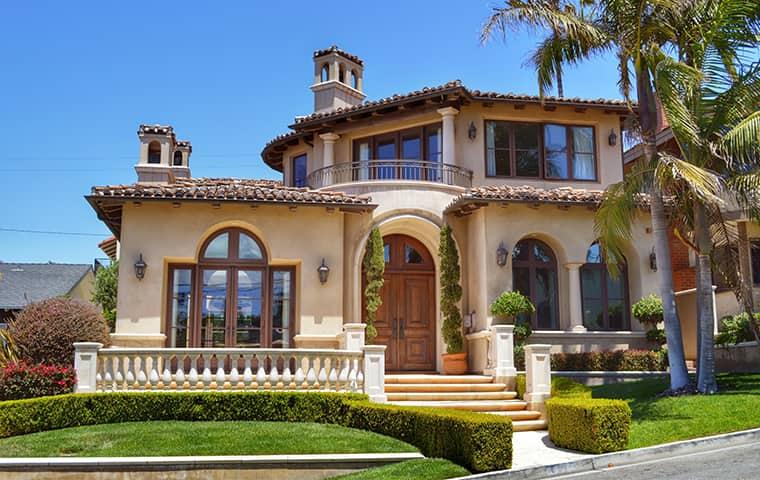 At Allswell Here, we provide unparalleled eco-friendly services for homeowners in Leucadia. We are fully committed to building long-term pest-free results for our customers and do so through highly detailed work and sustainable methods.
Our general pest control process starts with a complete property inspection and discussion about your pest concerns. We use this as an opportunity to check for pest activity and areas that could potentially develop into a problem. With this information, our expert technicians will create a unique program just for you. The products that we use are all approved by the EPA as well, but if you prefer essential oil-based products, we offer those as well. When you entrust your home to us, you will always have a team on your side when you need us most. For more information on residential pest control in Leucadia, please call us today.
Commercial Pest Control In Leucadia
When you operate a business in Leucadia, it takes a lot of dedication and effort. But when pests come into the picture, they can throw a wrench into things. At Allswell Here, we have the tools and expertise to address a wide range of pest concerns. We have a background in commercial properties, which we combine with our knowledge of local pests in order to bring you the best service around.
Whether we're servicing a brewery, hotel, office space, or other commercial property, we are always discreet. Our expert technicians work tirelessly to understand the ways that pests interact with your property so that we can customize the perfect treatment plan for you. We use an integrative approach that involves EPA-approved products and closely monitor the results. To learn more about our commercial pest control services in Leucadia, please call us today.
Eliminate Factors That Attract Cockroaches Into Your Leucadia Home
Cockroaches are a typical invader of Leucadia homes and they have the potential to be dangerous for your well-being. In order to keep them away, try to address these attracting factors:
Address water sources. Cockroaches are lured to water and can't live for extended periods of time without it. Look for leaks both inside and outside of your home and rectify any that you find. You'll also want to make sure that gutters are functioning properly and that there is no water puddling underneath your kitchen sink.
Keep things clutter-free. These pests are also very interested in trash and clutter, as they serve as a steady food supply and ideal places to hide. Be sure to take the trash out often and get rid of excess piles of paper.
Store food properly. To further deter cockroaches, always store food in sealed containers and avoid leaving snacks in their original packages.
Bring in professional help. The most reliable way to prevent cockroach invasions is with continued help from a pest control specialist.
For more information on cockroach control in Leucadia, call Allswell Here today.
The Key To Keeping Spiders Out Of Your Home In Leucadia
Spiders in Leucadia flock to homes such as yours most likely because there are other pests present. Pests like cockroaches, ants, and gnats all serve as ideal food sources for spiders and you may have a pest problem that you don't even know about. Spiders are also able to fit through very small openings in your foundation, so keeping them outside can also be a challenge.
At Allswell Here, we have the secret to keeping spiders out of your home. Our residential pest control program targets a wide variety of pests, which includes spiders and many of the pests that lure them to properties. We take a holistic approach to pest control that starts with a detailed property assessment by one of our licensed pest professionals. We'll look for entry points as well as factors that contribute to pest activity. Then, we'll present you with a customized treatment plan and maintenance schedule. Our services use only eco-friendly products and we always guarantee a spider-free home. For more information on spider control, please call us today.
Schedule Your Free Inspection Now!