Reliable Pest Control Services In Lemon Grove, California
Lemon Grove is a city in San Diego County and is known for being home to "The World's Biggest Lemon," which is approximately 10 feet long and weighs 3000 pounds. To keep your Lemon Grove home or business free of the many pests that also live in our area, turn to the experienced service technicians from Allswell for all of your commercial and residential pest control needs. We are dedicated to providing a full-circle pest control experience to eliminate current pest pressures and prevent them from returning in the future. No matter what type of pest problem you're facing, we work quickly to eliminate it by utilizing the latest pest control technologies and proven prevention methods. Give your Lemon Grove home or business the complete protection it needs by reaching out to Allswell today.


Home Pest Control In Lemon Grove, CA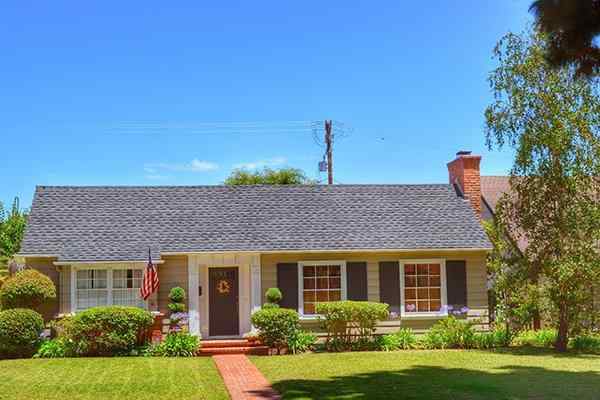 You should never have to share your home with pests. Not only are they a threat to the structural integrity of your property, but they're also a threat to the health of you and your family. At Allswell, we work hard to handle residential pest problems so that you don't have to. Our goal is to provide excellent pest management services to protect your Lemon Grove home and family from pests all year long.


We are ready to improve your quality of life by implementing ongoing home pest control solutions you can trust. Contact the skilled service technicians at Allswell today to learn more about our residential pest control process.
Commercial Pest Control In Lemon Grove, CA
Running a business is rewarding, but an often stressful task. And when pests such as rodents or cockroaches invade your commercial facility, your job as a business owner becomes a lot more difficult. Invading pests damage property, spread harmful bacteria, and ruin your hard-earned reputation. The most effective way to prevent pests from causing problems in and around your Lemon Grove business is with commercial pest control services from Allswell. We provide excellent commercial pest control solutions that are customized to meet the unique needs of your schedule and industry.


Our licensed technicians rely on proven pest control methods and Integrated Pest Management (IPM) strategies to protect your business from common area pests throughout the entire year. Don't wait for invading pests to drive away your customers and give your Lemon Grove business a bad name. Instead, get in touch with the team at Allswell today to receive the comprehensive commercial pest control services you deserve.
Prevent Snails From Taking Over Your Lemon Grove, CA Property
Snails are soft-bodied, shelled animals. They withdraw into their shells during harsh weather conditions or when they perceive a threat. Snails live in damp places and like to hide under logs, leaves, and stones during the day. At night they emerge from their hiding places to feed on their favorite food: plants!


Although snails are beneficial to the environment by eating decaying organic matter, some snail species, such as brown garden snails, are considered pests. These common California pests eat the leaves of plants and entire seedlings, which is especially concerning if you own a garden. To prevent snails from damaging your plants and getting into your Lemon Grove home or business, keep the following snail prevention tips in mind:


Keep a lookout for signs of their presence, such as slime trails. This will lead you to their hiding spaces.


Eliminate their hiding spaces. Remove lumber, stones, and other materials that can provide a damp area for snails to hide.


Reduce moisture wherever possible. Replace loose weather stripping and install dehumidifiers in damp areas of your property.



The best way to maintain a pest-free property is with the help of the professionals from Allswell. Give us a call today for more information about all of our pest control options.
Four Things Everyone In Lemon Grove, CA Should Know About Rodents
Rodents are common pests that can be found in most places throughout the United States. These furry mammals often invade Lemon Grove properties while foraging for sources of food, water, and shelter. Unfortunately, rats, mice, and other rodents don't make great house guests.


When it comes to dealing with rodents in your Lemon Grove home or business, here's what you should know:


A rodent's front incisors never stop growing, which is why they wear down their teeth by chewing on your pipes, furniture, and structural beams.


Some rodents can produce up to ten litters each year, with every litter containing six to eight young.


Mice can invade your property through gaps no larger than the size of a nickel.


Rodents carry and spread a variety of diseases, including tularemia, plague, rat-bite fever, and hantavirus.



If you believe rodents are living in your home or business, the professionals at Allswell can help. Contact us today to get started with professional rodent management!
Schedule Your Free Inspection Now!