Reliable Pest Control Services In Lakeside, CA
If you're anything like most people, your first initial thought immediately goes to amusement parks and beaches when you think of California. Many people fail to realize that California has much more than beaches, amusement parks, and celebrities.
In Lakeside, residents and visitors have access to vast lakes and mountains, ranches and rodeos, and great restaurants filled with comfort foods. The Lakeside motto describes the city perfectly with "A Friendly Place to Live," Sure enough, this is why so many people are relocating to this quaint and charming West Coast city.
As you can guess, even with all the beautiful natural terrain the city provides, nuisance pests can disrupt the lifestyle. However, that doesn't mean residents should let these pests interrupt the enjoyment of outdoor spaces.
Call Allswell Here for all your residential or commercial pest control needs. As your San Diego county pest control, we have over 20 years of pest control industry experience. We're proud to provide new, innovative, and environmentally safe alternatives for the ongoing pest problems in the San Diego County area.
We provide all clients with customized pest maintenance programs to eliminate current pest activity and prevent future pest problems with our integrative approach and a "chemicals last" philosophy. This approach allows us to offer guaranteed results without the worry of causing harm to your family or the environment.
To have your home or business treated effectively and safely, give our team of expert technicians a call today.
Home Pest Control In Lakeside, CA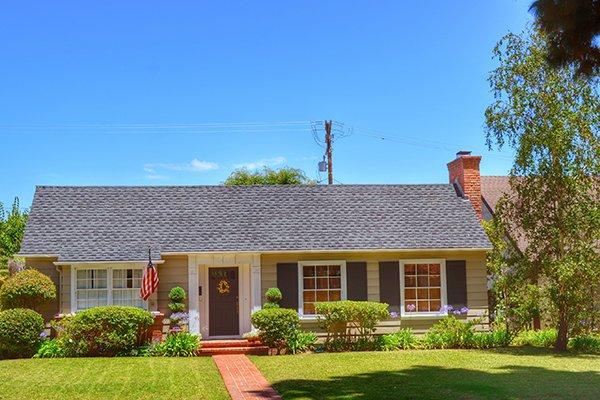 Here at Allswell Here, we believe that your home should be a safe and clean environment to reside in, but it should also be a space where you can relax, be productive, and have the freedom to be rejuvenated when you need it. Once pests enter the sanctity of your home, those feelings of safety and cleanliness all go out the window.
We pride ourselves on using the latest technologies and methods paired with eco-friendly and sustainable practices to protect you and your family from common household pests that can make your home feel anything but safe or welcoming.
Unlike other pest control companies, we use an integrative, holistic approach that takes everything from cultural and chemical to biological and physical factors into account when devising your customized home pest management plan. With our 'chemicals last' philosophy, you feel safe knowing that our treatments will not harm your family or pets.
We will offer our treatment recommendations by addressing your concerns and discussing our inspection findings. If you agree with our recommendations, we'll get started with treatment.
As much as you want to keep your home and family safe, so do we through our home pest management services. Call our team At Allswell Here today to speak to one of our
Commercial Pest Control In Lakeside, CA
No business is immune to pests' disturbing presence. Having pests in your business establishment is already a dangerous gamble, as they can compromise your customers and employees. Not to mention, they can severely damage the structural integrity of your building, perhaps making it unsafe for business operations.
To add insult to injury, since we are in a digital era, one picture or negative post about your business related to pests can damage your business. Your reputation will undoubtedly suffer and may lead to profit loss and, worse, temporary or permanent shutdown.
There are just too many risks involved without having commercial pest control for your business. At Allswell Here, we fully understand that no one business is alike, so we conduct a thorough inspection of your building to address entry points, hot spots, and other signs of pest activity. Based on our findings, we'll devise a custom commercial pest management program that meets the specific needs of your business that will not only eliminate all current infestations but will prevent any new ones from forming as well.
We believe that your business is a labor of love. It is unnecessary and unacceptable to have something as preventable as pest issues cause damage to it. At Allswell Here, we provide every commercial client with exceptional service at an affordable rate to meet your business's unique pest needs. Call our office to schedule your free inspection now.
Are Snails A Problem In My Lakeside Home?
Snails are pretty harmless to humans, and they don't directly impact humans from a health and well-being standpoint. However, if you have any garden or vegetation in your yard, snails can be an absolute nuisance!
You may not realize it, but snails are one of the most destructive pests in your garden. These slimy creatures are notorious for feeding on healthy plants and decaying vegetation. Fruits and vegetables like tomatoes and strawberries are some of their favorite foods, just like they are to many of us. However, snails also love to eat flowers like violets and other herbaceous plants. If snails have infested your yard or garden, they can do unsightly damage if left untreated long enough.
Gardens and plant life are labors of love, whether you have a 'green thumb' or not, so if snails ruin everything you worked hard to grow, it's time to call Allswell Here. We'll work with you to control snail populations in your yard through Integrated Pest Management and other advanced pest control methods. To learn more about our snail control process, give us a call.
Why Trust Allswell Here For Rodent Problems In Lakeside?
Rodents are notorious vectors of diseases and spreaders of human pathogens, including plague, tularemia, and hantavirus. Seeing them in your yard or home puts you and your family in grave danger. In addition to these harmful diseases, rodents are also carriers of many ectoparasites such as fleas, lice, ticks, and mites, and this factor just adds to the dangers of rodents.
Moreover, it's also important to note that while rodents pose serious health risks, they can do quite a number on your property with their incessant need to gnaw on various items to keep their ever-growing teeth at a healthy length. Their gnawing can damage pipes and wiring in your home and lead to holes in your walls and insulation.
For pests as dangerous and destructive as rodents, you need to enlist the services of Allswell Here. When it comes to rodent control, our mission is to provide full-circle pest solutions to keep your home safe and rodent-free by using the most current technologies and treatment methods.
We'll ensure current rodent infestations are eliminated through our integrative approaches and 'chemicals last' philosophy, and our cutting-edge sustainable practices while preventing new infestations from forming in the future.
Give our team of expert technicians at Allswell Here a call to set up your rodent control services today.
Schedule Your Free Inspection Now!