Trusted Pest Management In Lake San Marcos, CA
The independent community of Lake San Marcos, CA is a wonderful place to call home. From scenic back trail views to exciting lake activities, there's always so much to enjoy here in Lake San Marcos. However, our lakeside charm is compromised when pest populations get in the way. All year long, Lake San Marcos homes and businesses are vulnerable to pest infestation. If you want to protect yourself from the dangers of infestation, the best thing to do is seek out help from your local pest professionals.
Allswell Here offers reliable pest solutions to Lake San Marcos homes and businesses. We are a family-owned and operated company with a mission to provide full-circle pest solutions that keep the community safe and pest-free. No matter what pest problem you're up against, we're here to give you your space back and keep pest activity away all year long. Our goal is to give you pest-free peace of mind through quality San Diego County pest control you can depend on. Contact us today to discuss your residential and commercial pest control needs.
Home Pest Control In Lake San Marcos, CA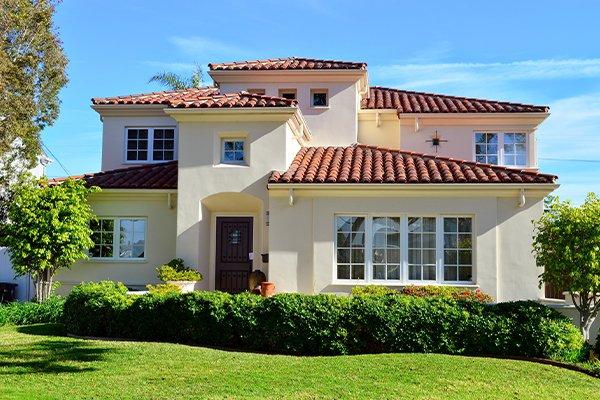 Here at Allswell Here, our residential pest control solutions offer year-round coverage from household infestation. We offer customized solutions for all kinds of pests, such as ants, rodents, spiders, snails, beetles, ticks, silverfish, wasps, scorpions, and other common local intruders.
Our residential pest control process includes:
We check areas where you've seen pests, locate entry points, and evaluate vulnerable areas in the home and yard.

We explain the findings of our inspection and the details of our suggested treatment approach.

We offer an estimate for both immediate treatments as well as ongoing maintenance. After the customer has given their approval, our treatment process begins right away.

We take a holistic approach to pest control, where we use natural products that are safe, non-toxic, and eco-friendly.

One licensed technician is dedicated to your account the whole time, so you have a permanently designated service provider.

Our 100% unconditional satisfaction guarantee promises free re-treatment should pests return between service visits.
We also offer emergency and same-day pest services for your convenience and peace of mind. Get in touch with us today to learn more about our home pest control services.
Commercial Pest Control In Lake San Marcos, CA
We've protected all kinds of facilities from commercial pest infestation, including restaurants, breweries, office spaces, event spaces, hair salons, and healthcare facilities. Our commercial pest control services include:
Cutting-edge technology suited for all kinds of business facilities

IPM systematic approach and continuing care system

Protective barrier maintenance

Targeted application techniques that consider the needs of the environment

Treatments that account for seasonal changes
We also offer chemical-free options that are natural and eco-friendly, taking an integrative approach that focuses on the entire pest life cycle. With a background of over 20 years in commercial design, our team understands the ins and outs of pest infestation, and we guarantee the thorough pest protection your business deserves. Call today to get started.
Lake San Marcos Homeowners' Guide To Millipede Control
Millipedes are a type of arthropod known for having a lot of legs. There are approximately 10,000 known species of millipedes in the U.S. alone. While millipedes don't cause any real harm to humans, their pets, and their property, they're still unwelcome around your home. If you want to prevent millipedes from invading your space, there are some proactive measures you can take.
Here's a quick guide to millipede control for Lake San Marcos homeowners:
Block off all possible entry points.

Correct drainage and moisture problems.

Create a protective perimeter around your home.

Keep lawn cut and landscaping well-trimmed.

Put a dehumidifier in damp areas of the house.

Remove any yard and garden debris and decaying wood.

Seal cracks and crevices in your foundation.

Store firewood off the ground and away from the foundation.
While these preventative tips can prove to be helpful in deterring millipedes from infesting your property, the best thing you can do to effectively protect your property from millipedes is to call the pest professionals. Reach out to Allswell Here for all your millipede control and prevention needs.
Property Management Services In Lake San Marcos
Securing the proper pest protection is key for property management, and that's why Allswell Here offers property management services in Lake San Marcos. As a local property manager, your tenants put a lot of trust in you and the property they've chosen to live in. You owe it to them to protect them from harm, and that certainly includes pest infestation.
Protecting the people who live in your building also protects your reputation. Allswell Here offers trusted property management services to help you protect your residents from the dangers of infestation. Reach out to us today to schedule your complimentary initial inspection.
Schedule Your Free Inspection Now!