Reliable Pest Control Services In La Presa, CA
Whether you want to hang out at the beach or hike in the mountains, enjoy a quiet sushi dinner or a burger and beer at the bar, La Presa has something for you. This San Diego suburb is close to the coast, close to the San Diego Wildlife Refuge, and offers a wide variety of dining and nightlife options. However, La Presa also offers its share of pest problems.
At Allswell Here, we know that you have plenty of choices when it comes to keeping your home or business protected. We believe in doing things differently than your standard pest control company. Here are some examples:
We keep pest control clean, discreet, and worry-free.
All our technicians are licensed at the highest level.
Our products are EPA approved.
We consider the biological, environmental, and cultural factors of a pest problem.
Our results are guaranteed.
For a different kind of pest control experience from a different kind of pest control company, call us today, and let us show you what sets us apart.
Home Pest Control In La Presa, CA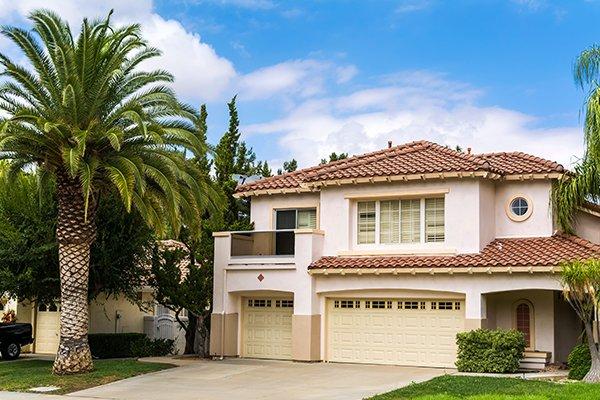 Nothing beats feeling safe at home, and nothing can make you feel unsafe and uncomfortable like a pest problem. Unfortunately, in many cases, the treatments used to prevent or treat pests can be just as dangerous. That is why we take a "chemicals last" approach to pest control. Our first choice is never spraying potentially harmful products around your home.
We start by identifying areas of your home that may be conducive to pest activity, as well as any active infestations. We work with you to make changes to eliminate pests and keep them from coming back, including environmental and lifestyle alterations, which could be as simple as sealing entryways or changing the way you store your garbage.
Our environmentally friendly, sustainable home pest control solutions are guaranteed to eliminate pests without putting you, your family, or your pets in danger. Call us today and let us develop a plan to keep you safe and comfortable at home.
Commercial Pest Control In La Presa, CA
Keeping your business operating smoothly is the key to being successful and making money. Pest problems can distract your attention from your business, drive customers away, destroy your property, and threaten the health of everyone in the building. At Allswell Here, we are uniquely suited to handle the pest control needs of businesses in La Presa and prevent these issues.
Our commercial design background allows us to better understand the unique needs of every industry, and every business, that we serve. Some of these businesses include:
Breweries
Hair salons
Event spaces
Healthcare facilities
Offices
We can also provide specialty pest control services for restaurants, hospitality venues, and property management companies. Whatever your business, we can develop a custom commercial pest control plan to meet its exact needs.
Property Management In La Presa: Why Professional Help Is Worth The Investment
As a property management company, your tenants rely on you to provide a place to live that is safe, comfortable, and worry-free. Having pests around makes it difficult for anyone to relax. Worse, pests can bite and sting your tenants, expose them to dangerous diseases, and destroy the property you work so hard to take care of. While you may think it is more cost-efficient to have your maintenance staff handle pest control by spraying some wasp killer or putting out ant bait, this is not an effective way to treat pests. Instead, allow them to focus on what they are good at and trust Allswell Here to keep your property pest-free.
Our exterminators are highly trained in the latest pest control techniques. With them on the job, your maintenance staff can focus their attention on other tasks and projects, your tenants won't have to worry about pests, and you won't have to worry about the issues that can arise if someone has an infestation.
Which Of La Presa's Occasional Invaders Are Most Harmful To Humans?
As their name suggests, occasional invaders aren't the pests that you are used to dealing with. Pests like roaches, spiders, and rodents make their way into your home to nest, living there permanently, but occasional invaders are different. They come into your home in search of shelter from hot or cold weather, food, and water. Most occasional invaders are harmless, considered more a nuisance than a danger. These include:
Beetles
Crickets
Earwigs
Mites
Boxelder bugs
And more
Some occasional invaders are dangerous. One of the most dangerous occasional invaders we see in Southern California is the scorpion. Scorpions can inflict painful stings that can be dangerous to humans. The bark scorpion, which is the most dangerous scorpion in the United States, is one of the species of scorpion in La Presa that can make its way into your home.
If you are worried about occasional invaders, call us today. We can develop a plan that prevents these potentially harmful pests from finding their way into your home so you and your family don't have to worry about whether they are dangerous or not.
Schedule Your Free Inspection Now!