Reliable Pest Control Services In La Mesa, CA
With farmers markets, independently owned businesses, parks, and easy access to San Diego, the small city of La Mesa has it all. Otherwise known as "The Jewel of the Hills," it's no wonder why families and businesses choose to settle in the area. Warm all year round with little rainfall, La Mesa is a wonderland for people who enjoy regular outdoor adventures. Unfortunately, with the warm temperatures and significant time spent outside comes a number of pest problems.
Founded in 2020, the team at Allswell Here has more than two decades of combined experience in all facets of pest control. With our foundation built on providing discreet, effective, environmentally sound treatments, our team of licensed technicians blends cutting-edge treatments with professionalism to provide families and businesses alike with pest control solutions that yield results. Contact us today for your free inspection!
Home Pest Control In La Mesa, CA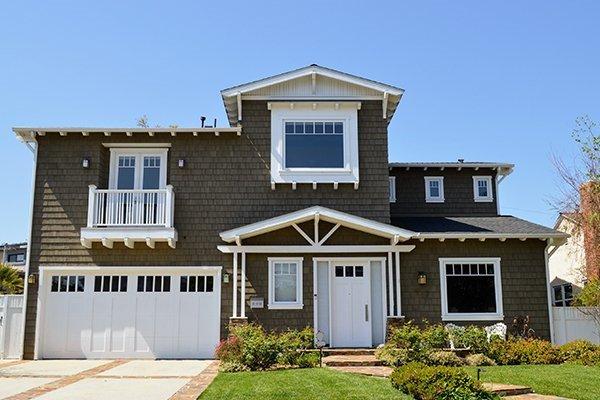 At Allswell Here, it's our mission to provide residents with peace of mind pest control. Our licensed and experienced team of technicians utilizes only the best in cutting-edge, eco-friendly treatments for all of your home pest control needs. After you contact Allswell Here, our technicians complete a thorough inspection of your home and property to investigate either current pest problems or conditions that could be conducive to one in the future.
Depending on our findings, we work with homeowners to develop a sustainable, eco-friendly solution to help achieve their pest goals. At Allswell Here, we take a holistic approach to pest control and consider all of the factors that lead to infestations, taking a "chemicals last" mentality. Once we've treated your home, we recommend regularly scheduled maintenance to ensure not only that treated pests don't return but that new issues won't arise. Contact us today for your free, no-obligation inspection!
Commercial Pest Control In La Mesa, CA
With a background in commercial design as well as pest control, the team at Allswell Here is primed and ready to service your business, whether it's big or small. We're proud to service restaurants, hair salons, breweries, schools, hotels, medical facilities, and event spaces in the greater San Diego area with the highest quality, least invasive eco-friendly solutions to all of their pest control needs. Upon our initial inspection of your property, we work together to customize a treatment plan that is specified to your unique needs.
At Allswell Here, we have two priorities: eradicate any current infestations, and create systems that protect your business and prevent any future problems from arising. We take an integrated approach to pest control, so when your business chooses Allswell Here, you'll get a partner who's on your side and who has the experience and the know-how to take care of things. We're proud to offer a 100% satisfaction guarantee, so get in touch with us today for all of your commercial pest control needs!
How To Prevent Ant Infestations On La Mesa Lawns
Ant's are La Mesa's #1 nuisance pest and they go to great lengths to get access to all of the things humans give them. Ants are also a pest that will infest both the inside and outside of a property, but luckily, outdoors it's easier to spot an ant's nest so you know what you're dealing with. Here are a few key tips to keep ants off of your La Mesa lawn:
Eliminate water sources. Check that downspouts and gutters are functioning properly and that you don't have any areas of standing water.

Eliminate food sources. Ensure that ants don't have access to food scraps, trash, or other potential food sources by making sure trash is kept in sturdy containers with secure lids, and that care is taken to clean up potential ant attractants immediately.
The most effective way to eradicate an ant problem in your La Mesa yard is with professional assistance from the team at Allswell Here. Contact us today for your free inspection!
The Benefits Of Professional Property Management In La Mesa
You're busy managing your property and you don't have the bandwidth or knowledge necessary to deal with a pest infestation on your property. That's why Allswell is here! Work with Allswell to protect your properties because:
We have a team of licensed and highly trained technicians.

Our background in commercial and residential pest control makes us the most qualified to handle any situation that arises on properties.

We are a team of discreet professionals who know how to handle these sorts of issues delicately and efficiently.

We are committed to transparency and honesty as business practices.
For property management that you can trust, contact Allswell Here now!
Schedule Your Free Inspection Now!