Reliable Pest Control Services In La Jolla, CA
Anyone who has spent any time in La Jolla, CA, knows that it has plenty to offer. Widely regarded as one of the best beach destinations in the world, La Jolla is known for its beautiful white sand beaches, clear water, and famous surf. If you are lucky, you may even see a sea lion or seal hanging out on the beach. Unfortunately, it is also home to plenty of pests.
At Allswell, we strive to be a different kind of pest control company. Here are some of the things that set us apart:
Our goal is to make pest control a clean, discreet, and worry-free experience.
Our technicians all meet the highest level of licensing.
We take in all factors into account, including biological, environmental, and cultural.
We use EPA-approved products.
Our results are guaranteed.
To see these differences for yourself, call us today for a free inspection and let us get started protecting your home or business.
Home Pest Control In La Jolla, CA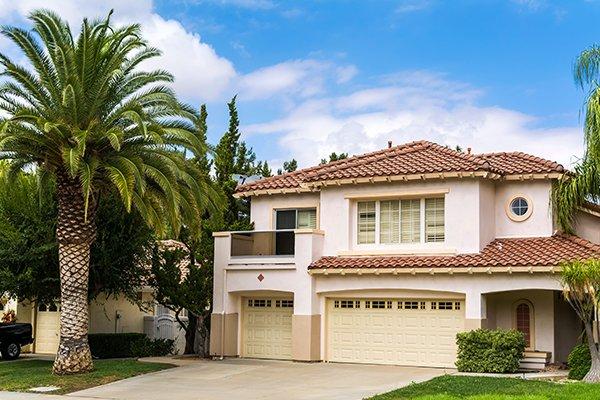 Keeping your home pest-free is key to a high quality of life. A pest-free home allows you to relax and unwind without the stress and danger that pests can bring. We also don't want the cure to be worse than the symptoms. That's why we take a holistic approach to residential pest control, employing a "chemicals last" philosophy.
Our trained exterminators will start by evaluating your home, identifying active infestations, entry points, vulnerable areas, and other factors that may be contributing to your pest problems. We will work with you to customize a plan that involves environmental alterations as well as treatment to eliminate pests and keep them from coming back.
We will schedule routine follow-up visits on a monthly or bi-monthly basis to make sure your home remains pest-free. Our cutting-edge, sustainable pest control plans are guaranteed to keep your home pest-free and you and your family safe.
Commercial Pest Control In La Jolla, CA
Businesses in La Jolla are no stranger to pests. But pests in your business can be a major issue. They can ruin your reputation, cost you customers, destroy inventory, put the health and safety of everyone in your building at risk, and cause you unnecessary headaches.
With our background in commercial design, we are well acquainted with the layouts of the wide range of industries that we serve. A few of these include:
Breweries
Event spaces
Hair salons
Healthcare facilities
Office buildings
In addition, we offer specialty services for hospitality venues, property management companies, and restaurants.
We will develop a custom pest control plan that fits the exact needs of your commercial facilities. Our plans will eliminate any active pest infestations and use monitoring and prevention to keep them from returning. This multi-step approach to commercial pest control will keep your business operating pest-free, giving you one less thing to worry about.
La Jolla's Handy Guide To Black Widow Control
Spiders are one of Americans' biggest fears. They are demonized in horror movies, Halloween decorations, and across American culture. The good news for La Jolla residents is that most species of spider in our area aren't dangerous. Unfortunately, the black widow spider is not one of those. Black widows are easily distinguishable by their black abdomen and red hourglass shape on the underside of their abdomen. A bite from a black widow is painful and can lead to muscle aches, nausea, and trouble breathing.

The good news is that, aside from a consistent residential pest control plan from Allswell, there are steps you can take to control black widow spiders in your home:
Reduce clutter in basements and garages to eliminate hiding spots.
Store firewood at least 20 feet from your home.
Wear heavy gloves when moving items that have been stored for a long time.
Inspect bags, boxes, and decorations that have been outside before bringing them indoors.
If you have spiders and are concerned that they may be black widows, call us immediately. We can identify that species of spider in your home and eliminate it quickly.
The Benefits Of Professional Pest Control For Restaurants In La Jolla
Pests in a restaurant are bad news. They can contaminate food, destroy equipment, and ruin the reputation of the restaurant. Even if you have the best food in La Jolla, no one will want to eat there if they are surrounded by bugs.
At Allswell, we specialize in pest control solutions for restaurants. We start by inspecting your building to identify the specific pest pressures you are facing. Then we treat your restaurant using methods that are specific to your needs. Our targeted treatments are built with food sanitation, environment, and customer and employee safety in mind. We also offer rodent- and roach-specific treatments to deal with two of the more common pests you may find in your restaurant.
Food safety and sanitation is too important to leave to chance. Let us build a custom pest control plan for your restaurant that is guaranteed to keep it operating safe and pest-free, so you can worry about making and serving the best food possible without fear of pests.
Schedule Your Free Inspection Now!