Pest Control In Kearny Mesa, CA
Kearny Mesa, CA, is home to many delicious restaurants. It can be hard to decide where to eat when you're in the mood for something specific. Whether you're in the mood for sushi or Mexican food, Kearny Mesa has a spot for you.
But what you may not know is Kearny Mesa is also home to many pests that can dampen your mood, including rats, cockroaches, raccoons, and flies. If you find that your home or business has a pest problem, contact a San Diego County pest control firm such as Allswell Here.
We're a family-owned business dedicated to providing our customers with the best possible service, and we'll work diligently to eliminate any pests on your property.
Contact us today to schedule a free consultation.
Residential Pest Control In Kearny Mesa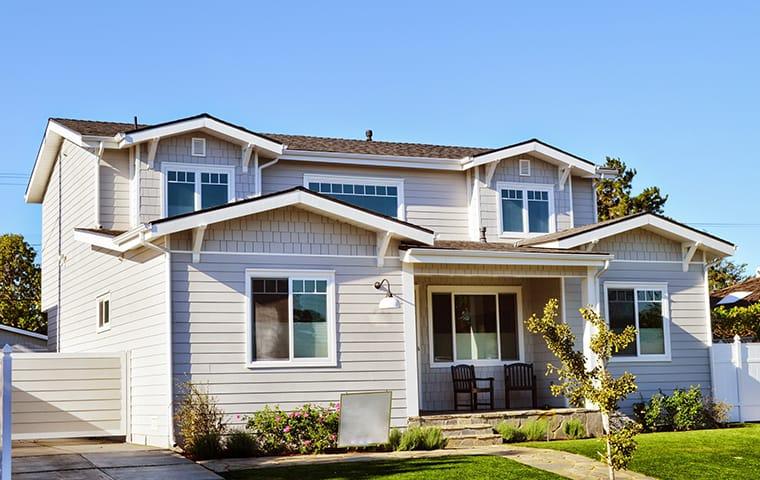 Coming back home after a tough day to find your place has been invaded by pests is enough to ruin anyone's day. No one wants to share space with cockroaches, rats, or other unsavory creatures.
If you're dealing with a pest problem in your Kearny Mesa home, contact Allswell Here today. We understand the comfort and safety of your family are important to you, and we'll work quickly to resolve the issue. We believe in holistic home pest management, which means we'll not only rid your home of pests but also work to prevent future infestations.
Once you contact us, our service technicians will come to your home for a free inspection. We will look for any indication of pests and identify any entry points they may be using. After the inspection, we will share our findings and offer you the overall cost of the treatment and suggest eco-friendly methods of eradicating the pests.
If you opt to use our services, we will work with you to create a customized plan that fits your needs and budget. We'll also provide you with tips on preventing pests in the future.
Contact us for pest-free peace of mind.
Commercial Pest Control In Kearny Mesa
Businesses, unlike homes, offer larger areas for pests to hide and breed. If you own a business in Kearny Mesa, it's important to be proactive about pest control.
Any pest infestation in your place of business can lead to:
Fines from the health department
Loss of customers
Damage to your reputation
Structural damage to your building
At Allswell Here, we'll ensure no stone is left unturned when searching for and eradicating pests in your business.
We know and appreciate that time is money, so we'll work quickly and efficiently to resolve the issue without disrupting your day-to-day operations. We offer emergency and same-day service so you can quickly get back to business as usual.
On top of our general commercial pest control services, we also offer:
Restaurant and hospitality pest control
Property management pest control
Cockroach control
Rodent control
Reach out and let us help you take care of your Kearny Mesa property.
How To Keep Yellow Jackets Away From Your Kearny Mesa Home And Family During The Summertime
Summertime is a fabulous time to spend outdoors with family and friends. But if you're not careful, your outdoor activities can attract yellow jackets.
Yellow jackets are wasps and are attracted to sweet things like fruit and soda. They can be aggressive and sting multiple times if they feel threatened.
Here are some tips to keep yellow jackets away from your Kearny Mesa home and family during the summertime:
Keep food and drinks covered when outdoors
Empty garbage cans regularly
Avoid wearing brightly colored clothing
Be aware of where you step or sit
Should you come across any yellow jackets or other types of wasps, try not to swat or startle them, as this will agitate the wasp and increase your chances of being stung.
If you or someone in your family is allergic to wasp stings, be extra careful, as a single sting can be life-threatening.
When you see a yellow jacket nest on your property, don't attempt to remove it yourself. This is best left to the professionals as disturbing a nest can result in being swarmed by angry wasps.
Contact Allswell Here today. We'll work quickly and efficiently to resolve the issue so you can enjoy your summer worry-free.
How Cockroaches In Your Kearny Mesa Home Can Be Worse Than You Think
Cockroaches are one of the most common household pests. While they may not be the most dangerous pest, they still pose a threat to your health and property. Cockroaches can result in a variety of problems, including:
Diseases: Cockroaches can spread diseases like salmonella, typhoid fever, and poliomyelitis.
Allergens: Cockroaches also produce allergens that can trigger asthma attacks in children and adults.
Damage property: In addition to causing health problems, cockroaches can also damage your property.
Contaminate food: Cockroaches will also contaminate food by leaving droppings and saliva behind.
As soon as you spot any signs of a cockroach infestation, contact Allswell Here. Using Integrated Pest Management, we will rid your home of cockroaches and help you prevent them from coming back.
We keep cockroach control clean, discreet, and worry-free. Contact us for a free inspection.
Schedule Your Free Inspection Now!