Eco-Friendly Pest Control In Granite Hills, CA
The census-designated place of Granite Hills is a primarily residential community where people looking for a bit of quiet come to live. There are safe streets, suburban-style developments, and various community centers that fall within the area's limits. Residents of Granite Hills also have access to nearby schools, Cuyamaca Rancho State Park, San Diego, and lots of enticing locally-owned businesses.
At Allswell Here, we work to protect your home or place of business from the numerous pests that look to invade it. We promise that our eco-friendly San Diego County pest control will provide exceptional results that leave you feeling good about them. All of our work is designed around Integrated Pest Management methods and our "chemicals last" philosophy will create a pest-free environment for you throughout the year. Because everything that we do is guided by transparency and your satisfaction, you can always expect exceptional customer support from our team.
For more information on our services and to schedule your first consultation, please contact us today.
Home Pest Control In Granite Hills, CA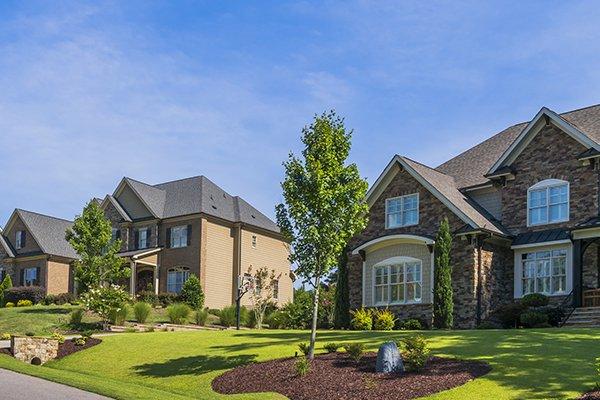 Your Granite Hills home is the place that you love the most, but when pests begin to invade your walls, they threaten your safety. At Allswell Here, we believe that creating a pest-free home doesn't have to be difficult and it doesn't need to involve the use of harsh chemicals. We combine eco-friendly, sustainable practices with ongoing support in order to eliminate any of your current pest problems while simultaneously keeping new issues from arising.
Our holistic approach follows Integrated Pest Management guidelines, which is the industry's gold standard. This means that we always begin with a detailed walk-through of your home with a licensed pest specialist. During this visit, we're looking for signs of pest activity as well as entry points and conditions that can attract pests. Once we've discussed our findings and made our recommendations for services, we'll perform treatments like exclusion and sealing up cracks and any products that we apply are EPA-approved and essential oil-based.
For more information on our residential pest control services in Granite Hills, contact us today.
Commercial Pest Control In Granite Hills, CA
At Allswell Here, we seek to provide Granite Hills businesses with exceptional pest control solutions that can address any issues that arise. We bring a lengthy background in commercial design as well as a team of licensed pest control specialists to each property that we service. This unique combination allows us to most effectively understand your needs and customize a treatment program that will alleviate any pest pressures you have.
Our commercial services are designed to be intensive but non-invasive and discreet. We base all of our services in Integrated Pest Management methods, which means that we gain a thorough understanding of your property, use EPA-approved chemicals as a last step, and create long-lasting pest-free results. Whether you operate a restaurant, hotel, school, or other commercial property, we can work with you to build a safe working environment that you trust.
For more information on our commercial pest control offerings in Granite Hills, please contact us today.
Three Common Pests Found In Granite Hills Restaurants
Pests are a serious problem for Granite Hills restaurants. They are difficult to prevent and their presence can lead to some very serious consequences. Here are three of the most common pests in Granite Hills that eateries might encounter:
Rodents: Restaurants are one of the most enticing locales for rodents because they contain everything they need in one place. Food scraps are plentiful, there is lots of water, and there are areas to nest in where people hardly visit.
Cockroaches: Even keeping a hygienic restaurant can still lead to a cockroach problem because of the abundance of food that's available. Cockroaches are also able to hide in the nooks of a restaurant and go undetected because of their size and stealth abilities.
Ants: These pests are the most common nuisance across the country and local restaurants are no exception. Ants are attracted to sweet foods, oils, and meats, all of which a restaurant has in spades. They also benefit from their small size and ability to fit through any crack.
For reliable commercial pest control in Granite Hills for restaurants, contact Allswell Here today.
Schedule Your Free Inspection Now!