Reliable Pest Control Services In Fallbrook, CA
Located in northern San Diego County, the village of Fallbrook is one of the area's loveliest places to live. Nature surrounds Fallbrook; the village has easy access to the Santa Margarita River Trail Reserve. Fallbrook has a quaint downtown area brimming with locally owned businesses and attractions, like the Fallbrook Art Center. With good schools and easy access to the interstate, it's no wonder why so many families and individuals call Fallbrook home.
Fallbrook's weather ranges from mild conditions to a very warm and dry season during the summer and early fall. Combined, this makes for a unique backdrop for pests to invade homes and businesses. Luckily, help is available. At Allswell, we provide local property owners with the most innovative and environmentally sound practices with each service, and our mission is to eradicate current and future pest problems. When you work with Allswell, you will always receive our 100% customer satisfaction guarantee. For more information on our residential and commercial pest control offerings, contact us today.
Home Pest Control In Fallbrook, CA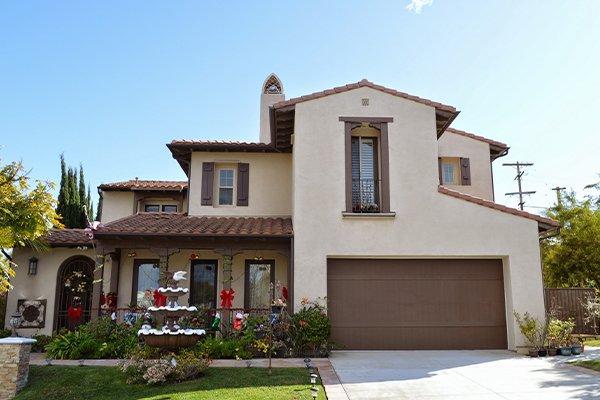 Your home should be a safe place where you can relax after a long day, and at Allswell, we strive to make this a reality with environmentally sound residential pest control. Your service from Allswell will always begin with a walk-through and scrupulous inspection of your property. This process allows us to better understand the issues at hand from your perspective while also confirming any pest activity or potential problems. From there, we design a treatment plan specifically for your home, utilizing EPA-approved products that are safe for everyone and the environment. When you choose Allswell, you will always receive guaranteed services and professionalism you can trust. To learn more about our residential pest control offerings, contact us today.
Commercial Pest Control In Fallbrook, CA
At Allswell, we are committed to finding innovative, environmentally sound solutions to all of your business' pest control needs. We provide every commercial pest control customer with a customized treatment plan that meets even the most rigorous industry standards. Our team of expert technicians is backed by decades of experience and uses only the safest EPA-approved products when treating your business. At Allswell, we take a "chemicals last" approach to treating your place of business. We'll always look to understand the root cause of your issues and treat them from there. We service everywhere from office buildings to apartment complexes to breweries and everywhere in between. Our team's commercial background makes us uniquely poised to take care of your business, and we know what it takes to ensure its pest-free status. For more information on our commercial pest control programs, contact us today.
Are These Silverfish in My Bathroom in Fallbrook?
Silverfish are not fish, but they do get their name from their slithering, fish-like motions. Their exterior tends to be metallic silver and light gray coloring, which is also a distinguishing factor when determining which pest you've encountered. In addition to their color and mannerisms, silverfish have a set of very long antennae, three sets of legs, and tail-like appendages. Another helpful identifying feature is the moisture they seek, which is generally found in and around bathrooms. For reliable silverfish control season after season, contact the pros at Allswell today.
Cockroach Control: Four Tips For Fallbrook Homes
Cockroaches are plentiful in places like Fallbrook, and once they gain entry into your home, they can prove very difficult to eliminate. To avoid a cockroach infestation, try these four tips:
Seal up your home. Always start by ensuring your home's foundation is sealed. Fill cracks with materials like caulk, and place weather stripping in gaps around your windows. Also, consider installing door sweeps to fill the gaps underneath your doors.

Practice proper food storage. Cockroaches are keen on your food, so always store it in airtight containers and avoid leaving anything out that's uncovered.

Aim for cleanliness. Another thing that cockroaches seek is a messy home. Therefore, it's imperative to clean your dishes regularly, take out your trash often and store properly in the meantime, tidy up after spills and crumbs, limit where you eat, and clear any clutter.

Contact the professionals. Cockroaches are not a pest that you want to risk encountering. They are hard for the average person to kill and reproduce at rates that could provide you with an infestation almost instantaneously. That's why it's never too soon to bring in your local pest control expert.
For the safest, most comprehensive form of cockroach control, contact Allswell today.
Schedule Your Free Inspection Now!