Reliable Pest Control Services In Escondido, California
Escondido is a city in northern San Diego County and is one of the oldest in the area. Our city is located in a shallow valley surrounded by rocky hills. To protect your Escondido home or business from the many nuisances and dangerous pests that live in our area, don't hesitate to partner with the experienced pest professionals from Allswell. We understand how frustrating pest infestations can be, which is why we work hard to eliminate your pest problems and improve your quality of life. No matter whether you're dealing with spiders, occasional invaders, rodents, or other pests, we have the skills and products needed to provide excellent pest control solutions. Give a call to Allswell today to learn more about our commercial and residential pest control options.


Home Pest Control In Escondido, CA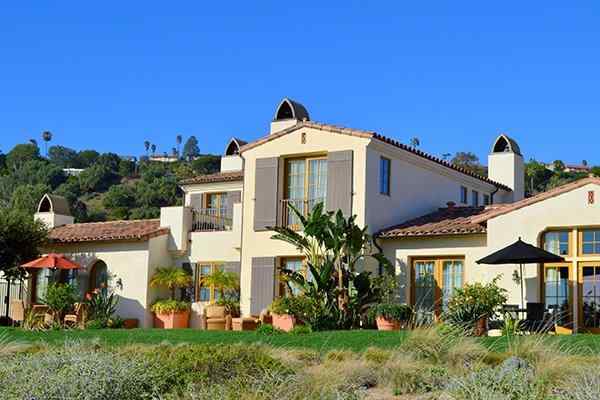 You should never have to worry about pests getting into your Escondido home and harming your family. Unfortunately, many pests live in our area and have no problem invading residential structures. And once they get into your home, they can cause all kinds of problems, such as spreading dangerous diseases, contaminating food items, and causing damage to the structure of your property.


The best way to combat pest problems is with ongoing residential pest control services from Allswell. We rely on advanced pest control technologies and prevention techniques to keep your Escondido home pest-free throughout the entire year. Protect your home and family from the area's toughest pests by partnering with Allswell today.
Commercial Pest Control In Escondido, CA
Every Escondido business needs the protection of an effective commercial pest control plan. Without it, invading pests can damage your property, disturb your employees, and scare away your customers, leading to a significant loss of revenue. At Allswell, we keep commercial properties free of pests by providing exceptional pest control and prevention services. All of our commercial pest control plans rely on Integrated Pest Management (IPM) to eliminate the source of your pest problems and prevent them from returning. If you're ready to take back your commercial property from pests, we have you covered. Learn more about our commercial pest control solutions by reaching out to the professionals at Allswell.
Why Do Spiders Invade Escondido, CA Homes?
Spiders are small, eight-legged pests that many people are afraid of. Arachnophobia is one of the most common phobias in the world, with more than 6.1% of the global population being affected. These frightening pests certainly look scary, but only a few spiders are capable of threatening your health. In most cases, spiders don't even have jaws large enough or strong enough to bite you. And even the spiders that can bite would rather hide from you than inflict harm. Black widow spiders, brown widow spiders, and brown recluse spiders are a few of the only dangerous spiders in our area. However, even if most spiders aren't dangerous pests, you still don't want them crawling around in your Escondido home.


But why do spiders even get into residential properties? One of the most common reasons why spiders enter Escondido properties is to search for a mate. Male spiders often scuttle across your floors and walls as they search for the more sedentary females. The other reason why spiders invade is to follow their main source of food: insects. If spiders are living in or around your home, it's likely that you're already dealing with an existing insect problem. Keep spiders and other common pests out of your property with a little help from Allswell. Give us a call today to get started on your first treatment.
Pest Control Services For Restaurants & Hospitality In Escondido, CA
The success of restaurants and hospitality businesses rely heavily on the satisfaction of the people that enter the building. When rodents, insects, spiders, or other common pests get into your property, they threaten the entire building's integrity and negatively impact your tenants' quality of life. The only way to keep your hospitality business free of destructive and dangerous pests is with effective pest control services from Allswell. We have what it takes to protect your property, customers, and reputation from pests by providing ongoing commercial pest control solutions.


Our licensed service professionals work quickly to identify and eliminate pest problems at their source. And, to keep your Escondido property protected from future pest infestations, we also provide eco-friendly routine pest prevention services. At Allswell, we are proud to provide services that cover a variety of common pests, including ants, silverfish, fleas, spiders, cockroaches, and many more. Keep your establishment free of pests by reaching out to Allswell today for restaurant and hospitality pest control services you can depend on to get the job done right.
Schedule Your Free Inspection Now!