Reliable Pest Control Services In Encinitas, CA
San Diego is known for its lush and iconic beach cities, of which Encinitas is a proud member. This 60,000-person town is a hallmark of west coast charm and beauty, with picturesque waves, sunsets, and palm trees. Encinitas truly is a vacation town all year long, with an average high of 66 degrees during the coldest parts of the year. Hundreds of tourists, vacationers, and snowbirds travel to this city for some fun in the sun, which is found on every corner! If humans love the city of Encinitas, CA so much, you can bet that local pests love it just as much (or even more so).
Warm-weather pests like rodents and mosquitoes take up residence anywhere they can, and terrorize locals with negative consequences. While it is not always possible to control them at the source, home and business owners all over Encinitas usually turn to professional pest control to help. The commercial, residential, and specialty pest control services offered by Allswell Here help Encinitas property owners find peace of mind. We stand our ground against pests of all types, looking for new ways to get and keep them out permanently. If you are dealing with an infestation, call, click, or reach out to us today for more help right away.
Home Pest Control In Encinitas, CA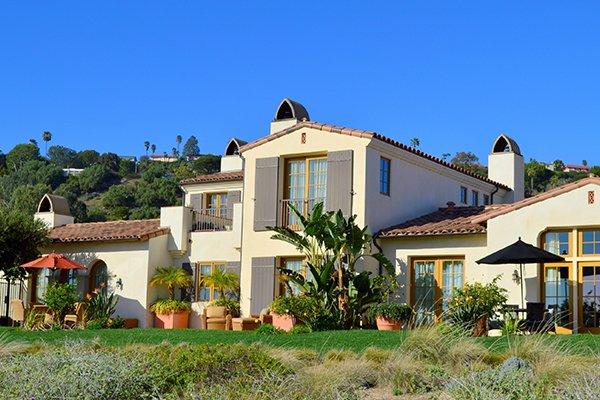 Protecting your family should come at all costs. You know that better than anyone. But between roaches, rodents, and everything in between, it seems like a tall order to keep. Here in Encinitas, CA, all kinds of pests could be distracting you from other things. Not only are they able to destroy property, contaminate food stores, and injure loved ones, but they can drastically reduce your quality of life as well.
At Allswell Here, we make it easy to keep your lawn pest-free without breaking the bank. Our affordable residential pest control plans make your needs our priority and address problems before they ever become infestations. Here's how we do it:
1. We tackle your concerns with an integrative, holistic, and opened-minded approach. If there is something to be dealt with around your home, Allswell Here will spring into action with professional-grade materials.

2. We accurately report all of our findings to you. We want you to be in the know about everything going on around your property, including disturbing pest activity.

3. We are not content to just let things be. We will conduct regular inspections of the property to ensure that pests are gone – permanently!
Inquire about residential pest control from Allswell Here by calling our closest branch.
Commercial Pest Control In Encinitas, CA
There's nothing quite like your Encinitas business. You've given it your all over the years, with dedicated attention, careful planning, and lots of love. After such a huge time effort and all that commitment, nothing could be worse than watching your hard work come to ruin.
Unfortunately, pests are one of the biggest threats to Encinitas business owners. Not only are they destructive and quick to cause damage, but they could also get your company into big trouble. By failing health inspections and safety reviews, your business could be fined, sued, or even shut down. Continuing without a proper pest control plan can be a death knell for small businesses.
Allswell Here has been helping Encinitas business owners get what they need since the very beginning. We rethink the pest control industry by offering commercial pest control services that enterprises need, such as:
Property management pest control

Cockroach Control

Rodent Control
Reach out to see how we can help today.

The Benefits Of Professional Pest Control In Encinitas Restaurants
Do it yourself (DIY) pest control always pales in comparison to professional pest control. While some homeowners believe they can be better off without partnering with an expert, home remedies often fail to complete their intended tasks. Here are some reasons why professional pest control is always better:
Professional pest control visits are get-and-forget (the scheduling is done for you)

Expert treatments are much more cost-effective than DIY efforts

Allswell Here offers professional pest control that is safe and non-toxic for family members, unlike over the counter products or pesticides
Complete the form below to schedule a free professional pest inspection as soon as possible.
Schedule Your Free Inspection Now!