Reliable Pest Control Services In El Cajon, CA
Incorporated in 1912, the city of El Cajon, CA, is known as The Valley of Opportunity. Unfortunately, there are certain visitors here looking for opportunities in our homes and businesses. Local pest populations seek entry into El Cajon properties in search of water, food, and shelter, and once they find it, they bring in their friends and expose you to the dangers of pest infestation. In order to protect yourself from infestation, your best bet is to rely on the pest experts.

Allswell is a company with over 20 years of experience, and a mission to provide full-circle pest solutions that keep the community safe and pest-free. We are proud to service residential and commercial properties throughout the San Diego metro area, bringing you customized solutions you can depend on throughout the year. Contact us for your free estimate.


Home Pest Control In El Cajon, CA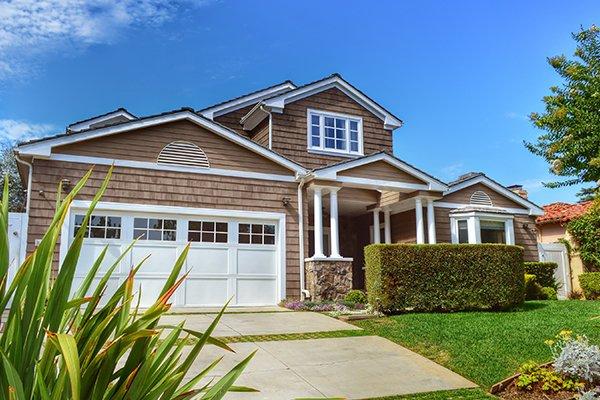 When pests get into your El Cajon home, they seriously threaten the structure of the house, as well as the health and safety of your family. That's why we recommend professional pest control services. We offer customized residential pest solutions for a variety of household intruders, such as ants, rodents, spiders, snails, beetles, ticks, silverfish, wasps, scorpions, and other common area pests. We take comprehensive steps to make sure your home is treated thoroughly. Our process entails:
Checking areas where pests were seen, locating entry points, and evaluating vulnerable areas in home and yard.

Technician explains findings, and discusses details of suggested treatment options.

The technician provides an estimate for both immediate treatment, as well as ongoing maintenance.
Our process is thorough and customized to meet your needs. After we complete treatment, we return for follow-up visits on a monthly or bi-monthly basis as needed. We take a holistic approach to pest control, where we use natural products that are safe, non-toxic, and eco-friendly, because keeping your home and your loved ones safe is our first priority. Reach out to us today to learn more.
Commercial Pest Control In El Cajon, CA
There's so much to think about when you run a business. It can be overwhelming, but the presence of pests in your facility makes things a thousand times harder. In order to protect your El Cajon business from the detriments of pest infestation, you've come to the right place. Here at Allswell, our commercial pest control services cover a long list of facilities, including restaurants, breweries, office spaces, event spaces, hair salons, and healthcare facilities.

First, we start with a thorough inspection, determining all entry points and conducive conditions. Our pest technicians also consider local biological, chemical, cultural, and physical factors that may be contributing to the problem. After that, we'll come up with the perfect treatment plan for your facility. We provide you with a permanent designated service provider to walk you through the entire process, and we offer an 100% unconditional satisfaction guarantee. Call us today.
Are The Spiders In El Cajon Harmful To Humans?
Spiders are arachnids that crawl around and invade our homes and businesses. It's unsettling to find spiders on your own property, and it's safe to say that no property owner wants to deal with them. Here in California, some of the most common spider species are wolf spiders, cellar spiders, yellow sac spiders, and orb-weavers.

The good news is that beside the spiders being unwelcome in our homes and businesses, they're mostly harmless and do not pose a threat to humans. Many spiders are venomous, but their venom isn't always poisonous, so they're not that dangerous. The only dangerous spiders to be wary of are black widows and the brown recluses.

Black widows and brown recluses are two species that have poisonous venom, meaning they can cause serious reactions in those that they bite. Needless to say, it's very important to address your spider control and prevention needs. For guaranteed protection, call the team at Allswell. We're here to take care of all your spider problems.
What Every El Cajon Restaurant & Hospitality Business Needs To Know About Pest Control
If you own a hotel or restaurant here in El Cajon, it's imperative to address your pest control needs. Hospitality businesses and restaurants are places that must prioritize comfort and accommodation. Well, there's nothing as uncomfortable as discovering pest activity on the premises. If a guest finds pests in their room, or a customer discovers pests in your restaurant, not only is their health compromised, but your reputation is severely tarnished.

People come into your business expecting high standards and healthy, clean conditions. Nothing screams unsanitary conditions like the presence of pests, and it can keep people from returning to your establishment. If you want to secure ongoing pest protection for your restaurant, hotel, or other hospitality-related business, it's important to rely on help from the pest professionals. Call Allswell today to discuss your commercial pest control needs; we're eager to help.
Schedule Your Free Inspection Now!