Reliable Pest Control In Del Mar, CA
With a population of just under 5,000, Del Mar is a gorgeous suburb of San Diego that ranks high on the list as one of the best places to live in The Golden State. The residents here appreciate the area's city-feel with a relaxed, laid-back ambiance. The restaurant scene is diverse and highly rated. Many retirees flock to this community for its safe atmosphere and warm climate.
But along with its sunny days and sandy beaches, Del Mar hosts a variety of pests that unceremoniously invade our residents' homes and businesses. Fortunately, Allswell Here delivers exceptionally effective pest control in Del Mar that obliterates infestations fast. Our expertly trained team understands the urgency to rid your home or business of these invaders, so we get right to work. Find out about all the services we offer. Give us a call today!
Residential Pest Control In Del Mar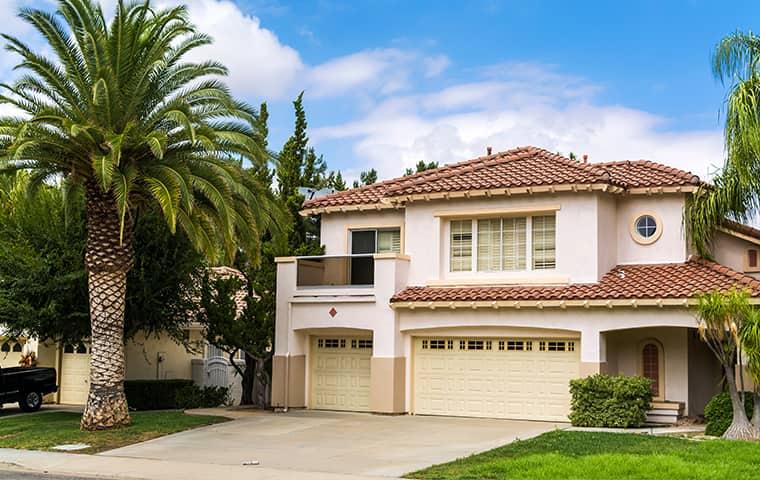 If you're looking for a company that does pest control differently, you've come to the right place. At Allswell Here, we believe that a safe and holistic approach to eliminating pests can be just as effective as traditional methods. Our top priority is your family's and the environment's health and safety. You don't have to worry about our treatments causing any ill after-effects that could harm your children or pets. Our forward-thinking methodology for residential pest control allows us to serve many more people who feel good about what we do and how we do it. Contact us today to provide more information about our services for your Del Mar home.
Commercial Pest Control In Del Mar
Pest issues at the office should be taken as seriously as your daily business. Allswell Here understands the need for quality commercial pest control in Del Mar, and we deliver. We have spent many years working in the commercial space and understand how different the needs of various industries can be. This versatility allows us to seamlessly adjust our strategies to fit the needs of each company we service. Our integrative process focuses on the entirety of the pest's life cycle while considering the methods used to tackle the problem and maintain everyone's safety. For more information on our commercial services, give us a call today.
Keep Spiders From Invading Your Del Mar Home
Del Mar isn't just an area that attracts different kinds of people, but it's also home to various types of spiders that find the city just as alluring. With their eight bulging eyes and eight legs, these creepy-looking creatures appear out of nowhere. There's nothing worse than spotting a spider sitting motionless on the wall while relaxing at home watching your favorite TV series. You're suddenly paralyzed with fear, wondering if you move, will the spider start running?
For this and many other reasons, it behooves you to implement practices that help to keep your home arachnid-free. Glance at the list of prevention tips below so you can enjoy your home and your favorite shows in peace:
Use a sealant like a silicon-based caulk or expanding foam to fill in tiny cracks and crevices in your home's foundation.
Replace torn or ripped exterior screens in doors or windows.
Keep your outdoor lights off at night.
Repair water leakage and faulty plumbing issues.
Disperse eucalyptus sprigs around your property.
At Allswell Here, we have everything necessary to eliminate common house spiders from your property in Del Mar. Get in touch with us today so we can assist you.
How To Keep Stinging Insects Away From Your Del Mar Property
There's nothing like the threat of stinging insects buzzing around to ruin the merriment of any gathering on your Del Mar property. There is no shortage of frustration these flying nuisances cause every time they come around. Sure, you tried those store-bought insect repellents and remedies that seem to do nothing more than cost money. And those trendy do-it-yourself (DIY) tactics that social media gurus purport as a guaranteed resolution only offer mediocre results at best.
So, what is a homeowner to do if you feel you've tried everything to keep all types of stinging insects at bay? The best action is to contact a professional pest management company that know a thing or two about ridding your property of pesky nuisance pests that don't want to leave. Experienced specialists have acquired the knowledge, training, and skills to defeat pests at their source.
Allswell Here comprises a group of savvy entrepreneurs with over two decades of professional pest management experience. Our team understands the challenges people face with eradicating pest infestations at their residence or commercial facility. That's why we've made it our mission to provide innovative, out-of-the-box solutions to restore safe, healthy, and comfortable conditions. We offer the most effective stinging insect control available. Reach out to us today to request your courtesy inspection.
Schedule Your Free Inspection Now!