Reliable Pest Control In Coronado, CA
Incorporated in 1890, the resort city of Coronado, CA, is located on a beautiful peninsula in the San Diego Bay. Between our white sand beaches, and timeless charm, there's nothing not to love about life in Coronado? With mild conditions for the majority of the year, many people appreciate the climate that Coronado has to offer. However, so do pests. Pest infestation is a year-round threat, and Coronado property owners should beware.
At Allswell Here, we use safe practices, the best products, and thorough services in order to create long-lasting pest-free results for all of our customers. With our satisfaction guarantee, we look to restore the peace of mind for homeowners and businesses alike. To learn more about our San Diego County pest control, contact us today.
Residential Pest Control In Coronado, CA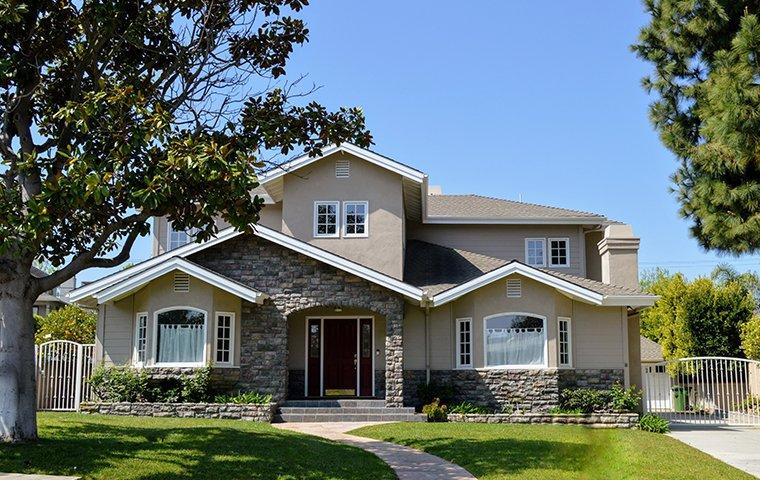 At Allswell Here, we take keeping your home pest-free seriously. We follow an integrated approach to solving all of your pest problems, which means that we prioritize safety and sustainability. Our process begins with a thorough inspection of your home that is provided by a licensed pest control expert. Upon gathering our findings and discussing them with you, we'll be ready to treat your home on the spot with a customized plan. All of the products that we use are EPA-registered, making them safe for people, pets, and the environment. We'll return on a monthly, bi-monthly, or quarterly basis to keep your home from developing any future issues while also ensuring the effectiveness of the measures we've put into place. For more information on residential pest control, contact us today.
Commercial Pest Control In Coronado, CA
With an extensive background in commercial properties, the team at Allswell Here is uniquely qualified to care for your Coronado business. We appreciate that no two properties are the same, which is why we customize every treatment plan that we put into place. All of our work is discreet, non-invasive, and eco-friendly in order to provide you with the highest quality of service. Our work will not only eliminate any current pest problems, but will also keep them from becoming an issue in the future. We also provide all customers with a pest-free guarantee, so business can continue as usual. To learn more about our commercial pest control offerings, contact us today.
Are Snails A Problem In My Coronado Home?
With their slow-moving pace, iconic shells, and friendly depictions in popular culture, the snails around your Coronado home seem harmless, but they're not. While not all snails pose a health risk, some of them are carriers of parasites that are associated with rat lungworm, which is very serious. The biggest issue that snails cause is actually to the property around your home. They're a nuisance, sure, but outside, they are capable of eating through leaves and seedlings, while also inflicting a considerable amount of damage to flowerbeds, fruits, vegetables, and other garden items.
If snails are populating around your home, the best thing to do is contact Allswell Here. Our comprehensive pest control programs are built to address many of the common household pests that you could encounter, including snails. We use EPA-approved products when treating your yard, making them safe for people and the environment. And with keen attention to detail and guaranteed results, you can start enjoying your yard again, free from snails. To learn more about snail removal, contact us today.
Why Coronado Homeowners Should Consider Rodent Control
Rodents may seem harmless, but they are one of the most tenacious, dangerous, and damaging pests that Coronado homeowners can expect to encounter. Professional rodent control is the safest and most effective solution when it comes to dealing with this sort of situation for a host of reasons:
Professional rodent control limits exposure to harmful health risks like salmonellosis, hantavirus, tularemia, and leptospirosis.

Pest professionals address the entire scope of an infestation and understand the root cause.

Rodent control prevents property damage like ruined personal items and house fires.

It avoids secondary pest problems like mites, fleas, and ticks.

Professional pest control works to keep future rodent problems from developing.
At Allswell Here, we specialize in rodent control that homeowners can trust. With customized treatments plans that incorporate an integrated approach, every household gets the coverage that is specified to their needs. This means that we will work to remove immediate pest pressures while creating sustainable pest-free results. To learn more about our rodent control methods, contact us today.
Schedule Your Free Inspection Now!