Reliable Pest Control Services In Chula Vista, CA
Literally translated to mean "beautiful view," the city of Chula Vista, CA, is the second-largest city in San Diego County. The area offers lovely coastal landscapes, nature trails, green parks, and rolling hills. It's a wonderful place to lay down roots, and no one agrees more than local pest populations. These invaders present a year-round threat to Chula Vista property owners, and the only effective way to protect your home or business from infestation is to call in the pros.

Here at Allswell, we provide both residential and commercial pest solutions to properties all over the San Diego metro area. Our family-owned and operated company takes a holistic approach to treatment, using only the most natural and safe pest control products on the market. We don't just treat pest infestation; we prevent it from occurring in the future. Get in touch with us today for your free estimate.


Home Pest Control In Chula Vista, CA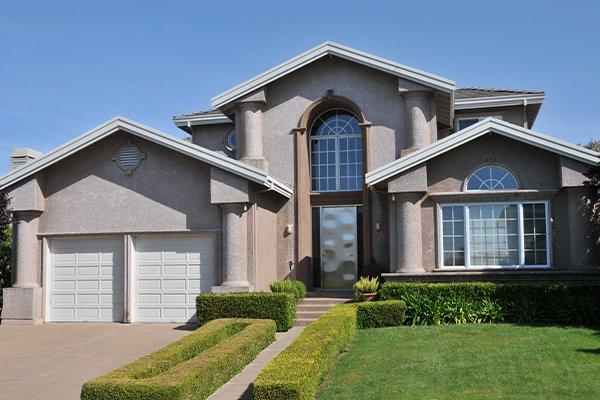 The best way to guard your Chula Vista home against pest infestation is to rely on a team of experienced pest professionals. The team at Allswell is proud to offer reliable residential pest control solutions to a long list of homeowners throughout the area. Our trusted process is thorough, lasting, and effective:
Check areas where pests were seen, locate entry points and evaluate vulnerable areas in home and yard.

The technician explains findings and discusses details of suggested treatment options.

The technician provides an estimate for both immediate treatments as well as ongoing maintenance.

After customer approval, we start the treatment process right away.
When coming up with a treatment strategy, our pest technicians also consider local biological, chemical, cultural, and physical factors that may be contributing to the problem. We offer customized solutions for ants, rodents, spiders, snails, beetles, ticks, silverfish, wasps, scorpions, and other common area pests. Reach out to us to discuss your residential pest control needs today.
Commercial Pest Control In Chula Vista, CA
Allswell is committed to providing comprehensive commercial pest control solutions to businesses throughout Chula Vista, and the greater San Diego area. Our services cover a long list of facilities, including restaurants, breweries, office spaces, event spaces, hair salons, and healthcare facilities. With a background of over 20 years in commercial design, our expert pest technicians have the knowledge and expertise to handle your pest problem, no matter the scale.

Once we determine the nature of the infestation, we'll develop an approach just for you. We provide you with a permanent designated service provider and offer a 100% unconditional satisfaction guarantee. Our follow-up visits are scheduled monthly or bi-monthly to meet your needs, and we also offer emergency and same-day services for your convenience. Contact us to learn more about our commercial pest solutions, and how we can help protect your Chula Vista business throughout the year.
The Dangers Of Stinging Insects In Chula Vista, CA
From bees and yellow jackets to hornets and fire ants, stinging insects cause great discomfort and pain when they sting. Aside from the pain, there are many different consequences of getting stung. Firstly, if you have an allergy, getting stung can lead to severe reactions and anaphylactic shock.

Even if you aren't allergic, the site of the wound can become seriously infected. Secondly, if you get stung, it causes a real distraction. Distraction can easily lead to accidents and injuries, putting you in harm's way. These dangers aren't worth the risk, which is why it's wise to get help from the experts.

Here at Allswell, we offer regular stinging insect treatments to keep your property totally protected. We use preventative applications and perimeter sprays to guard the premises and deter stinging insects from making your property their new home. Give us a call to discuss your stinging insect control needs today.
Do You Need Professional Help Controlling The Cockroaches In Your Chula Vista Home?
Being able to detect cockroach activity in your home is important so that you can deal with the problem as soon as possible. These unsanitary intruders have broad, flattened abdomens with six long legs. They are reddish-brown to dark brown in color, and they have two large eyes, two ocelli, and two long antennae. They're about as large as a thumbnail, and their heads are covered in a hard exterior.

Now that you're more familiar with their appearance, you can be on the lookout for common indications of a cockroach infestation. If you find droppings, egg casings, or detect a musky odor, these are all signs of cockroach activity. They tend to gain entry through air ducts, utility pipes, plumbing, sewers, drains, kitchens, bathrooms, and other areas near their harborage and food/water sources.

While there are useful preventative measures you can implement, there is no better cockroach protection than from the team at Allswell. Our cockroach control and prevention services give you comprehensive protection throughout the year, so reach out to us and we'll get started.
Schedule Your Free Inspection Now!