Reliable Pest Control Services In Carlsbad, California
Carlsbad is a city near San Diego and is known for its many attractions, including Tamarack Surf Beach, The Flower Fields, and The Legoland California theme park. Though there are many great benefits of living here in Carlsbad, one of the downsides is that common area pests have no problem getting into your home or business and causing problems. Give your property the complete pest protection it needs by partnering with the skilled service professionals from Allswell. Through the use of proven pest control methods and prevention strategies, we keep Southern California properties pest-free all year long. Don't wait for pests to threaten your home, family, or business. Instead, get in touch with Allswell for advanced pest control solutions. We're committed to helping you maintain a pest-free environment in your Carlsbad home or business.


Home Pest Control In Carlsbad, CA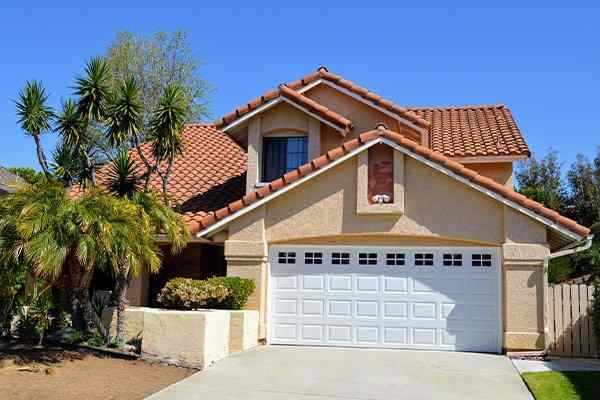 Invading pests threaten your home, family, and peace of mind. But when you turn to Allswell for your residential pest control needs, you can rest easy knowing that your property is protected from pests throughout the entire year.


We'll begin our home pest control process by conducting a thorough inspection of your Carlsbad property to determine current pest pressures and how pests are getting into your home. Then, we'll provide excellent solutions based on your specific needs. In addition to our general pest control services, we also provide eco-friendly products for a chemical-free approach to ridding your home of pests.


Reach out to the professionals at Allswell for more information about our monthly and bi-monthly residential pest control options.
Commercial Pest Control In Carlsbad, CA
When you run a business, you understand how important it is to keep your customers satisfied. However, one of the biggest mistakes business owners make when it comes to keeping their customers satisfied is underestimating the importance of commercial pest control services. Without the right protection, pests such as insects and rodents can invade your commercial facility and cause a plethora of problems. You shouldn't have to worry about pests causing damage to your property or spreading diseases to your employees and customers, which is why the professionals from Allswell are ready to help! By utilizing Integrated Pest Management (IPM) and the latest pest control technologies, we protect Carlsbad businesses from the area's toughest pests. If you're ready to say goodbye to commercial pest problems, get in touch with Allswell today.
Five Ways To Prevent Silverfish Infestations In Carlsbad, CA
Silverfish are small insects categorized as occasional invaders because they invade Carlsbad properties sporadically throughout the year. They get their name from their fish-like movements and shiny, silver color. Like many other common pests, silverfish thrive in areas that provide plenty of excess moisture. To prevent these small, silver pests from taking over your home or business, keep the following silverfish prevention tips in mind.


Seal up cracks around your foundation and exterior walls using a caulking gun.



Keep bathrooms, kitchens, basements, and other areas prone to humidity well-ventilated and dry.



Install dehumidifiers in damp areas of your home or business.



Clear sticks, leaf litter, and other debris away from the perimeter of your property.



Clean up crumbs and other food particles from your tables, counters, and floors, especially after a meal.



If you suspect silverfish are living in your Carlsbad home or business, don't hesitate to contact Allswell today. We're ready to solve all of your pest problems, no matter the size.
Problems Cockroaches Cause In Carlsbad, CA
Cockroaches are common property-invading pests that prefer to live in dark, damp places. When they get into Carlsbad homes and businesses, they are often found hiding in basements, wall voids, kitchens, bathrooms, and laundry rooms. These oval insects are disturbing pests that no one wants to find on their property. Not only are they filthy, but they also pose several serious problems. The most common problems cockroaches cause include:


Introducing harmful bacteria, pathogens, and parasites. Cockroaches will eat almost anything, including garbage, carrion, feces, sewage, and decaying organic matter. As they travel through unsanitary places, they pick up a variety of bacteria on their legs and bodies, which is then spread to food and counter surfaces when they enter your home.


Spreading dangerous diseases. In addition to spreading harmful contaminants, cockroaches also spread many different diseases. Some of the diseases cockroaches spread include salmonellosis, dysentery, and cholera.


Triggering allergies and asthma attacks. Cockroaches contain allergens in their bodies, feces, and saliva that can trigger allergic reactions and asthma attacks in some individuals.



To keep cockroaches and other pests away from your Carlsbad property, the service professionals from Allswell is proud to provide excellent pest management solutions. We're ready to improve your quality of life and peace of mind by implementing ongoing cockroach management services you can trust. Call us today to get started and request your free estimate.
Schedule Your Free Inspection Now!