Pest Control In Bonsall, CA
Bonsall is a small town located in San Diego County, known for its beautiful weather and scenic views. The town is located in a valley between two mountains and is home to many horse ranches and vineyards. Bonsall is also a boiling pot for all sorts of pests. With its mild weather, many insects and animals thrive in the area.
While pests may appear invincible, with the assistance of San Diego County pest control, you can eradicate any critters that may have found their way in or fortify your home against common household pests.
Allswell Here is a family-owned and operated business whose mission is to provide full-circle pest solutions to keep our Southern California neighbors safe and pest-free by using current technologies and treatment methods.
Contact us for a pest-free peace of mind.
Residential Pest Control In Bonsall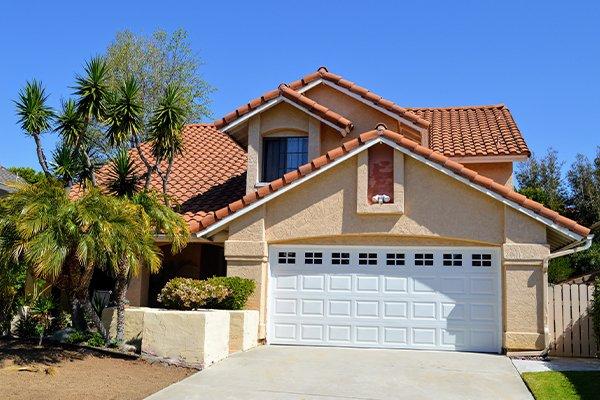 Your residence should be your sanctuary, a place where you can relax and enjoy quality time with your family. All that goes out the window when pests invade your home.
At Allswell Here, we understand how important it is for you to feel safe and comfortable in your own home. That's why we rely on a holistic approach to home pest control. Unlike others in the field, we won't simply splash chemicals everywhere and call it a day. We want to ensure we deal with the pests, but more importantly, we want to make sure your family is safe.
That's why our residential pest control services in Bonsall include:
Inspection: Our service specialist will evaluate your pest problem and develop a personalized plan to target your specific needs.
Consultation: We will inform you of our findings and provide an estimate for immediate treatment, future maintenance, and available treatment options.
Treatment: We will treat the interior and exterior of your property using EPA-approved products that are safe for you and your family.
Follow Up: Our specialist will return on a monthly or bi-monthly basis to provide maintenance services to ensure the pests are gone and offer advice on keeping them from coming back.
All our services come with a 100% satisfaction guarantee. If you're not happy, we'll come back and make it right. Don't wait for pesky pests to infest your property; call Allswell Here today for a free consultation.
Commercial Pest Control In Bonsall
From mom-and-pop shops to large corporations, no business is safe from pests. In fact, commercial pest control services may be even more important than residential pest control.
That's because pests not only cause damage to your property, but they can also hurt your bottom line. Customers won't want to patronize a business infested with pests, and you may even be sued if someone is hurt on your property thanks to a pest problem.
At Allswell Here, we understand the unique challenges businesses face regarding pests. That's why we customize each aspect of our commercial pest control services to meet the specific needs of your business.
From eliminating active pest infestations to monitoring and preventing new ones – we can ensure we operate within your industry's guidelines while still providing effective pest control.
Some of the facilities we service include:
Breweries
Event spaces
Hair salons
Healthcare facilities
Office spaces
Restaurants
No matter what type of business you have, we can tailor a pest control solution to fit your needs. Call us today for a free consultation.
Who Else In Bonsall Wants To Keep Wasps Out Of Their Yard This Summer?
If you live in Bonsall, chances are you've had to deal with wasps at some point. Wasps are a common summertime pest in Bonsall, and they can be a real nuisance.
Some of the common wasp species in Bonsall include:
Cicada killers
Paper wasps
Mud daubers
Yellow jackets
While most wasp species aren't aggressive, they will sting if they feel threatened. And, if you're allergic to wasp stings, a single sting can be dangerous.
The best way to deal with wasps is to prevent them from taking up residence in your yard in the first place. Here are some tips to keep wasps away:
Keep food and drinks covered when you're outdoors
Use tightfitting lids on outdoor trash cans
Remove any standing water from your property
Trim back vegetation around your home
Even though wasps are a common summertime pest, there's no reason to put up with them. By taking some simple precautionary measures, you can enjoy your summer without worrying about wasps.
If you have a wasp problem that you can't seem to solve, call Allswell Here. We offer residential and commercial pest control services to safely remove any wasps on your property.
How To Tell If Your Bonsall Home Has A Cockroach Problem
From American cockroaches to German cockroaches, several types of cockroaches can infest Bonsall homes. Roaches are more than simple pests – they can cause serious health problems for you and your family.
They are known to spread diseases like salmonella and E. coli, and they can also trigger asthma attacks and allergies.
So, how do you know if you have a cockroach problem? Here are some signs to look for:
Cockroaches are nocturnal, so you're more likely to see them at night.
You may see cockroach droppings around your home. These look like small brown pellets and are usually found near where roaches congregate.
You may hear a hissing or clicking sound coming from your walls or cabinets. This is the sound of cockroaches communicating with each other.
Pungent smells are another sign of cockroaches. If your home smells like rotting food or dirty laundry, you may have a roach problem.
Contact Allswell Here if you see any of these signs in your home. We will come out and inspect your property and eliminate any cockroaches that we find. Schedule a free inspection now.
Schedule Your Free Inspection Now!